COMP NEWS – U.S. Sheep herders are bandying together to sue their employees for what they have called "cartel-like" wage suppression.
Sheep herders in the U.S. West have banded together to sue their employers, accusing them of operating an illegal cartel that artificially suppresses their wages, according to court documents filed Wednesday in Nevada.

The case could have implications for how antitrust laws are applied to labor markets, according to legal experts, as the Biden administration pushes for greater competition in every sector of the economy.

The suit alleges that ranches coordinate through the Western Range Association (WRA), a ranching trade group, to suppress sheepherder wages and avoid competing for labor.

Herders apply to jobs through the WRA which then assigns them to ranches, leaving no room for the herders to negotiate or shop around among ranches, the complaint said.
Sheepherders are often immigrants who come on agricultural H-2A visas. They face unique challenges in their work visas, such as often living in isolated areas. This vulnerability has made them easier to exploit with wage suppression, argues the suit.
Sheepherders are typically men from rural Peru who come to the United States on agricultural H-2A visas and live in isolated areas, according to the complaint. Their wages have stagnated even as pay for other agricultural labor has risen in recent years, the complaint said.

An earlier version of the suit was dismissed by the U.S. Court of Appeals for the Tenth Circuit in 2017 because the court said the herders had not sufficiently proven collusion. Several antitrust experts have argued the case was wrongly decided.
To read more about the suit, click here.
For more Comp News, see our recent posts.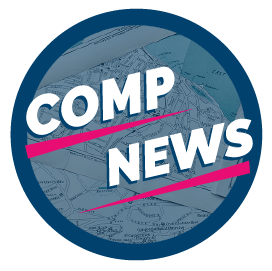 Comp News is brought to you by CompXL, the flexible compensation software provider that enables mid- to large-size organizations to implement competitive pay structures such as merit-based compensation and pay-for-performance rewards.