COMP NEWS – Thousands of teachers across Scotland have gone on strike over low compensation, leading to the closure of primary and secondary schools around the country.
Thousands of teachers have joined rallies in Scottish cities as part of the country's first national schools strike in over a decade.

It has led to the closure of nearly every primary and secondary school in the country, and many council nurseries.

A revised pay offer put to unions on Tuesday was rejected as "insulting".

But Education Secretary Shirley-Anne Somerville said their demands for a 10% pay rise were "unaffordable".

A new pay offer from employer Cosla – which would see rises of up to 6.85% for the lowest paid – was fair, Ms Somerville said.
Members of Scotland's largest teachers' union, the Educational Institute of Scotland (EIS), picketed outside schools around the country following several unions' rejection of a proposed 5% pay increase.
Unions had rejected earlier pay offers of 5% before employer Cosla made its new offer on Tuesday in a last-ditch attempt to delay the strike.

It offered all teachers on the main pay scales either a 5% pay rise or a £1,926 increase in their salary – whichever resulted in the greatest increase in their annual salary.

However the uplift was capped at £3,000 for those earning more than £60,000.

The EIS said this was unfair on people earning higher salaries who would receive a pay rise worth less than 5%.

Only the 20% of teachers earning less than about £40,107 would see their salary increase by more than 5%, they added.
To read more about Scottish teachers striking over low compensation, click here.
For more Comp News, see our recent posts.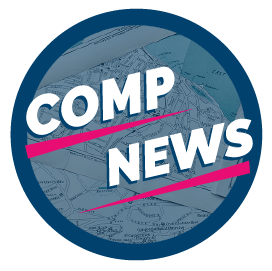 Comp News is brought to you by CompXL, the flexible compensation software provider that enables mid- to large-size organizations to implement competitive pay structures such as vested stock options and variable incentive pay.