COMP NEWS – Recently, the University of Wisconsin System undertook a study evaluating their current pay levels and job titles to develop new pay ranges for many positions. This left some employees concerned that their current pay may be reduced if they receive a new salary range.
UW officials have promised that no employee will see their base pay decrease. In fact, at least at UW-Madison, if an employee's pay falls below the new salary range for their updated job title, they will see a pay increase starting Nov. 7, the same day that updated job titles take effect.
Adjusting salaries and job titles is a big undertaking. While made easier by the availability of many other public universities' salary information, the study and adjustments still require many resources and decision-making.
Updating job titles and pay ranges is a good business practice that is long overdue at the UW System, as it's been about thirty years since we last did this," interim System President Tommy Thompson said in a statement. "A complete review of titles and pay ranges across UW System for non-faculty staff ensures we are consistent across the System and in the labor market."
While some were concerned about their salaries being reduced, others were upset by the proposed job title changes as they felt that their new title did not necessarily reflect their work.
Mueller said her new title, lecturer, doesn't capture the work she does as writing center director. Human resources staff told Mueller, she said, that she cannot have a title with "director" in it unless she leaves her teaching role or supervises more employees.

"The 'lecturer' title is very bare bones and does not reflect the work I do," she said. "It is insulting but it is also inaccurate."
Managing compensation changes can be difficult systematically, but it is also important to consider how changes may influence employee satisfaction.
Read the full story here.
For more Comp News, see our recent posts.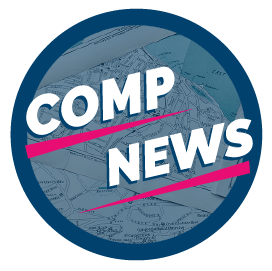 Comp News is brought to you by CompXL, the flexible compensation software provider that enables mid- to large-size organizations to implement competitive pay structures such as incentive pay plans and multi-factor bonuses.