COMP NEWS – A new survey done by Salary.com shows that almost half of companies are allocating merit-based salary increases by around 5%.
A new survey of employers by compensation data and analytics firm Salary.com shows that most U.S. organizations (73 percent) are targeting a payroll budget increase of 4 percent or more this year, and a plurality of organizations (43 percent) are growing their salary merit-increase budgets by 5 percent or more.

Employers are raising salaries and wages at a faster pace, but these increases continue to trail inflation, new reports show.
The survey also found that 99% of respondents are worried about the rising inflation eroding employee salaries. Over half of the survey respondents have altered their compensation structure in order to remain competitive in this tight labor market.
Nearly 99 percent of respondents said they were concerned about rising inflation rates eroding employee compensation this year.

More than half (50.7 percent) have adjusted job-specific salary levels to reflect the tighter labor market for hiring talent, while 44.1 percent said they had updated their salary structure for that reason.
Around one-quarter of the survey respondents stated that they are enacting more bonus payments and incentive payments to counteract the rising inflation rates.
A quarter of survey respondents (24.5 percent) are awarding more variable pay (bonuses and incentive payments) to offset inflation, and the size of these payouts has increased.

This year, for instance, 52 percent of respondents said variable pay represented 5 percent or more of their payroll, up from 39 percent who said the same last year.
This survey conducted by Salary.com shows that employers and employees are becoming increasingly concerned at the rising inflation rates. Companies are having to raise compensation and variable pay more and more to keep positions full and counter the high inflation rate.
To read more about salary budget growth, click here.
For more Comp News, see our recent posts.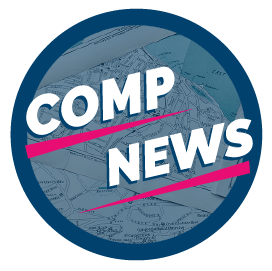 Comp News is brought to you by CompXL, the flexible compensation software provider that enables mid- to large-size organizations to implement competitive pay structures such as cash incentives and long-term incentive plans.