COMP NEWS – SAG-AFTRA has finally reached a tentative agreement with Hollywood studios after four months of striking.
After a grueling 118 days on strike, SAG-AFTRA has officially reached a tentative agreement on a new three-year contract with studios, a move that is heralding the end of the 2023 actors strike.

The SAG-AFTRA TV/Theatrical Committee approved the agreement in a unanimous vote Wednesday, SAG-AFTRA announced. The strike will end at 12:01 a.m. Thursday. On Friday, the deal will go to the union's national board for approval.

The performers union announced the provisional agreement Wednesday, after about two weeks of renewed negotiations. The development came not long before a deadline of 5 p.m. that the Alliance of Motion Picture and Television Producers had set for the union to give their answer on whether they had a deal.
Though the exact terms of the deal are not yet public, the union has communicated that higher caps on health and pension funds along with compensation increases are part of the negotiated package.
The union is so far providing some details of the agreement, more of which will likely emerge in the next few days prior to the union's ratification vote. In a message to members Wednesday night, the union said the pact is valued at over $1 billion and includes pay increases higher than what other unions received this year, a "streaming participation bonus" and regulations on AI. The tentative deal also includes higher caps on health and pension funds, compensation bumps for background performers and "critical contract provisions protecting diverse communities." If the deal is ratified, the contract could soon go into effect, and if not, members would essentially send their labor negotiators back to the bargaining table with the AMPTP.

In a statement Wednesday night, the AMPTP said, "Today's tentative agreement represents a new paradigm. It gives SAG-AFTRA the biggest contract-on-contract gains in the history of the union, including the largest increase in minimum wages in the last forty years; a brand new residual for streaming programs; extensive consent and compensation protections in the use of artificial intelligence; and sizable contract increases on items across the board. The AMPTP is pleased to have reached a tentative agreement and looks forward to the industry resuming the work of telling great stories."
To read more about the resolving SAG-AFTRA strike, click here.
For more Comp News, see our recent posts.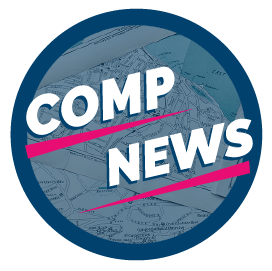 Comp News is brought to you by CompXL, the flexible compensation software provider that enables mid- to large-size organizations to implement competitive pay structures such as vested stock options and variable incentive pay.