COMP NEWS – Engine maker Rolls-Royce announced that it will give its workers a one-time bonus of £2,000 ($2,450) to combat the effects of rising inflation.
Businesses and workers all around the world are struggling with cost-of-living increases. Airlines are not immune, with the skyrocketing costs of jet fuel, energy, taxes and charges and employee costs exacerbated by supply chain disruptions. This week, engine maker Rolls-Royce offered employees a one-time bonus of £2,000 ($2,450) to help them cope with increased living expenses, but for some, it's not enough.
However, the merits of the bonus are being contested by the union members at Rolls-Royce. Unite the Union, which has over 11,000 members working at Rolls-Royce, says a one-time bonus will do little to affect the long-term impact of cost-of-living increases.
Three thousand junior managers and 11,000 shop-floor staff have been offered the bonus. The managers will receive the bonus in August, while the shop-floor workers will receive it when their union, Unite the Union, approves the deal. With the UK struggling through severe railway worker strikes, it's perhaps unsurprising that Unite the Union has already rejected the bonus from Rolls-Royce. It appears the union has lumped the 4% pay offer and the bonus together and rejected both. It responded by saying it had considered the offer to its 11,000 Rolls-Royce members, adding:

In an email sent to Reuters, the union said: "The revised offer still falls a long way short of the cost of living crisis claim submitted by our members and their expectations. Unite senior reps are in discussions to decide next steps."
Rolls-Royce has struggled for several years, particularly after the COVID-19 pandemic heavily crippled the airline industry.
The UK-based company has endured six years of pain, first from entry-into-service issues, since remediated, with its Trent 1000 engine on the Boeing 787. The fallout from that, and the temporary grounding of more than 50 B787s, cost Rolls-Royce more than £2 billion ($2.5 billion) and precipitated the loss of around 10,000 jobs and the closure of 13 plants. Its revenue relies heavily on widebody power-by-the-hour operating contracts, but with most of those grounded during COVID, revenues dropped. In 2019 its engines flew for 19.4 million flying hours and earned Rolls-Royce £3.9 billion in revenue, but in 2021 flying hours fell to 10.3 million and revenue to £2.3 billion.
To read more about Rolls-Royce's employee bonus, click here.
For more Comp News, see our recent posts.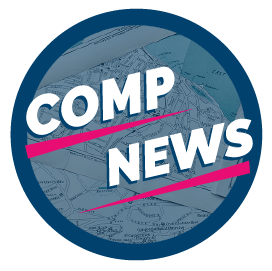 Comp News is brought to you by CompXL, the flexible compensation software provider that enables mid- to large-size organizations to implement competitive pay structures such as merit-based compensation and pay-for-performance rewards.