COMP NEWS – Overall prices in the United States have risen about 6.2 percent over the last 12 months as a consequence of inflation.
Prices rose 6.2 percent in October compared with a year ago, the largest annual increase in about 30 years, as rising inflation complicates the political agenda for the White House and policymakers' road map for the economy heading into the end of the year.
According to officials at the White House, this inflation rate is due to supply chain issues.
But officials at the White House and the Fed have for months asserted inflation will be a temporary, or "transitory," feature of the economy. They argue that the price increases are driven by supply chain backlogs that have constrained auto manufacturing, housing construction and food production alike. Inflation won't come down to more sustainable levels, they argue, until those supply chains have time to clear.
Many everyday items that are seen in most households are rising in price.
Many of the items U.S. households rely on each day are seeing sharp price increases, BLS data shows. In the past 12 months, the national average price of a dozen grade A eggs rose from $1.41 to $1.82, a 29 percent increase. An average pound of chuck roast rose 29 percent, from $5.75 to $7.40. A gallon of milk rose 8 percent, from $3.38 to $3.66. However, many other items, such as cheddar and American cheese and produce like tomatoes and strawberries, got cheaper over the same period.
In addition to these household items, rent and house prices are rising as well.
Rent continues to inch upward, with costs rising 0.4 percent in October compared with September, following a months-long upward trend. Home prices also continue to grow, which some economists say has the effect of pulling rents up higher over time. The median sales price of single-family existing homes climbed 16 percent from one year ago, to $363,700, according to data released Wednesday by the National Association of Realtors.
You can read the full story about October's inflation rate here.
For more Comp News, see our recent posts.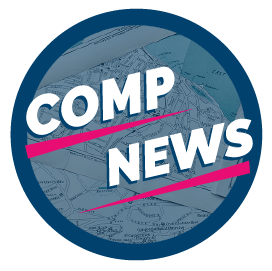 Comp News is brought to you by CompXL, the flexible compensation software provider that enables mid- to large-size organizations to implement competitive pay structures such as incentive compensation plans and multi-factor bonuses.