COMP NEWS – A new WorldatWork salary budget survey has found that organizations are hiking their salary budgets in 2022, a necessary step to retain top talent in an economy that has been plagued by resignations.
WorldatWork's "Salary Budget Quick Poll" confirms that organizations have evaluated the environment and are increasing their previously planned salary budgets to address the competitive labor market and inflation. But this increased spending is still falling short of what the majority of responding compensation professionals say they feel is needed to stay competitive in the talent wars.

The poll, which had more than 200 compensation professional respondents, reported an average salary budget increase of 4% average and 5% median. Still, that's about 1 percentage point shy of increases (5% average and 6% median) they say is necessary to maintain/attract needed talent.
Alicia Scott-Wears, a compensation content director at WorldatWork, says that retaining top talent has to be a high priority in the current economic landscape.
"Retention of top talent is a top priority and addressing compression and internal equity with the higher attraction salaries adds to a challenging compensation landscape," said Alicia Scott-Wears, compensation content director at WorldatWork. "With the flood of resignations and the inflation reports released, it is not surprising that compensation professionals and organizations as a whole are having to reassess the salary budget spend in addressing the issues that have plagued the last six months."
The survey confirmed that more than half of respondents to the survey recently bumped their 2022 salary budgets – but that even those numbers may not be enough to retain top talent.
More than half of respondents have increased their 2022 salary budgets in the past six months — 5% by more than 2X and 49% by up to 2X. Almost all report difficulty in attracting/retaining talent with 23% reporting it "very difficult" and 71% "somewhat difficult."
To read more about WorldatWork's recent salary budget survey, click here.
For more Comp News, see our recent posts.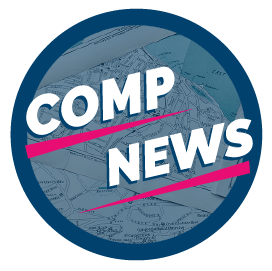 Comp News is brought to you by CompXL, the flexible compensation software provider that enables mid- to large-size organizations to implement competitive pay structures such as salary budget increases and deferred cash compensation.