COMP NEWS – PNC Bank is raising the base wage of its employees from $15 an hour to $18 an hour, a 20% compensation increase for over 20,000 of its employees.
PNC Bank is the latest large U.S. financial services company to increase wages in a bid to keep and attract employees, raising its minimum wage to $18 an hour while also giving higher-paid workers a bump in pay.

The bank said Monday that the wage increase will apply to both PNC employees as well as those working for BBVA USA, which PNC acquired last year. Base-level PNC employees will see their wages increase from $15 an hour to $18, a 20% pay raise. The increase is more substantial at BBVA, which had an $11 minimum wage before PNC bought the bank.

In addition to the higher base pay, PNC and BBVA employees making more than minimum wage will also receive a bump up in pay, in what Demchak described as an "accordion effect" across the its branches.
PNC Bank's decision to increase its employees' compensation came about for two reasons, according to Bill Demchak, chairman and CEO of PNC Financial Services Group Inc.
Bank of America announced in May that it would increase its minimum wage to $25 by 2025, and announced last year it would pay all employees $20 an hour. Other banks like JPMorgan and Wells Fargo are paying up to $20 an hour, depending on the geography of where the employee is based.

Demchak said the wage increase was necessary both to compete with other banks but also a moral decision. Along with the fact that many bank branch employees had to work physically at their locations throughout the pandemic, the economic impact of the pandemic made many of their jobs more complex and more important than ever, he said.
Read the full story about PNC Bank raising wages here.
For more Comp News, see our recent posts.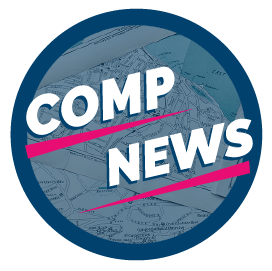 Comp News is brought to you by CompXL, the agile compensation software provider that enables mid- to large-size organizations to implement competitive compensation structures such as incentive pay and variable bonuses.