COMP NEWS – Base salary for physician assistants (PAs) increased by 4.5% in 2021 after declining the previous year.
Base compensation for PAs has rebounded from a slight dip in 2020, increasing 4.5% from a median of $110,000 in 2020 to $115,000 in 2021, according to survey responses from 11,739 PAs. The findings were reported in the 2022 American Academy of PAs (AAPA) Digital Salary Report.
The survey was conducted in an attempt to understand the landscape of the physician assistant profession in regards to employee satisfaction and outlook. Even following a period of increased stress during the pandemic, the survey indicated that many PAs are optimistic about their profession.
It is encouraging that the median compensation for PAs rebounded from the dip it took during the height of the pandemic," said AAPA President and Chair of the Board Jennifer M. Orozco, MMS, PA-C, DFAAPA. "The survey further demonstrates the resiliency and passion that PAs across the country have. Despite an incredibly difficult and stressful 2 years during the pandemic, 79% of PAs feel optimistic about the current state of the profession."
Even still, the survey indicated that there were also high rates of burnout amongst practitioners, which some suspect could be due to longer hours that were required while hospitals were under strain.
"However, while PA morale remains high, many PAs are also experiencing the strain and exhaustion of 2 very long years," Orozco added. "Like all health care providers, PAs are still working long hours and helping to get patients caught up on the care they may have put off, or lacked access to, during the pandemic. The effects of the past 2 years will linger long after the pandemic is over. We've already seen the toll the pandemic has taken on the mental health of PAs, with 46% of PAs reporting symptoms of burnout. Mental health will be a big focus during the upcoming AAPA 2022 Conference in Indianapolis. It is imperative that PAs continue to be recognized and supported for the work they do on behalf of their patients every day.
To read more about PA salary growth, click here.
For more Comp News, see our recent posts.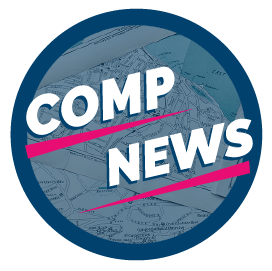 Comp News is brought to you by CompXL, the flexible compensation software provider that enables mid- to large-size organizations to implement competitive pay structures such as multi-factor bonuses and long-term awards.