COMP News – A recent grant from the United States Department of Agriculture's Natural Resources Conservation District is contributing to a "pay for performance" program that rewards farmers who reduce phosphorus pollution in local bodies of water.
A new program, run through Vermont's Agency of Agriculture, Food and Markets, aims to compensate farmers for amounts of phosphorus pollution they can reduce that go beyond what's expected through regulatory programs.

Over four years, the program will send $4.9 million in direct payments to farmers who successfully reduce phosphorus. A farm has to reduce 40% of its phosphorus before it can be eligible for the program, though farmers can get $15 per acre — up to $4,000 — for entering data from their practices.
The "pay for performance" program rewards farmers based upon how much they are able to reduce phosphorus, incentivizing farmers using a per pound basis.
After that initial reduction has taken place, a farmer could earn $100 per pound of phosphorus reduced, up to $50,000 per farm per year.
Traditionally, stricter regulations would be enforced, but this program takes a different approach by incentivizing performance and rewarding good environmental stewardship.
Recently, several environmental organizations sent a letter to the Agency of Agriculture asking it to implement stricter regulations for farmers. 

Elena Mihaly, vice president and director of Conservation Law Foundation Vermont, one of the organizations that spearheaded the letter, said the organization supports "the program's design to only pay for voluntary stewardship that goes above and beyond farms' regulatorily-required levels of stewardship" under the Total Maximum Daily Load.


John Roberts, executive director of the Champlain Valley Farmer Coalition, said… "Paying for outcomes to actually demonstrate that farmer X is reducing above and beyond what the regulations would do — I think that is a tremendous benefit to the farmers,"
To read more about WorldatWork's recent salary budget survey, click here.
For more Comp News, see our recent posts.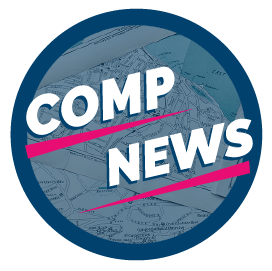 Comp News is brought to you by CompXL, the flexible compensation software provider that enables mid- to large-size organizations to implement competitive pay structures such as pay-for-performance structures and variable incentive compensation.