COMP NEWS – Apple, one of the highest valued companies in the world, is facing an intense battle behind its silicon doors: employees want more pay and pay transparency, and they're increasingly determined to unionize to get both.
While many Apple workers acknowledge that the company offers above average wages for the typically low-paying retail sector and benefits like health care and parental leave that set it apart from other competitors, they still question whether they are getting paid fairly.

The company doesn't release its average pay for retail workers, but it recently announced its minimum wage will rise to $22 an hour in July — roughly in line with the mean hourly wage for electronics retail workers, which was $20.85 in 2021, according to federal data. 

Compensation at Apple has long been a hot topic, as the company has had the world's highest market value for much of the past decade. During the pandemic, the company's value surged even further, as it became the first $3 trillion company at the end of 2021. That's triple the figure from as recently as 2018. Its revenue has also soared, to $365 billion at the end of its 2021 fiscal year, up from $274 billion the year before, according to its financial statements.

Workers at Apple say that the company, whose net valuation has frequently topped $2 trillion, needs to raise the wages for its workers – especially those at the forefront of the pandemic – to that of a better living wage.
A dozen employees, 10 current and two former, said in interviews for this story that questions about pay were driving the organizing efforts. Those questions center on equity, transparency and whether profits at what recently was the world's first $3 trillion company were being shared evenly with its frontline workers.

"We just went through a pandemic that incredibly, disproportionately affected the poorest communities and minority communities. And in that same amount of time, the wealthiest individuals in America added a whole another trillion dollars to their wealth," said Derrick Bowles, 37, an Apple worker in Atlanta who is helping to organize the Cumberland Mall store.
Some workers claim they have been retaliated against for undertaking efforts to discuss salary and pay equity between employees, actions that are legally protected under US law.
Former software engineer Cher Scarlett resigned in 2021 after creating such a survey for Apple's corporate employees. She said her spreadsheet received more than 3,000 salary entries from her colleagues and demonstrated evidence of gender pay gaps on some teams.

Scarlett currently has a pending complaint with the National Labor Relations Board in which she alleges the company squashed her push for salary transparency, for which workers have legal protection. Her complaint claims that leadership at the company "engaged in coercive and suppressive activity that has enabled abuse" of workers organizing around issues like pay. It also says the company prevented her and a colleague from creating a public channel on Slack to discuss pay equity.

Apple declined to comment on Scarlett's allegations or case, but said it had "achieved and maintained" gender pay equity for its employees worldwide since 2017.

"In the U.S., we have also achieved pay equity with respect to race and ethnicity — as well as pay equity at the intersections of race and ethnicity with gender," the company said in a statement distributed by spokesman Josh Lipton.
To read more about the pay equity and ongoing unionization at Apple, click here.
For more Comp News, see our recent posts.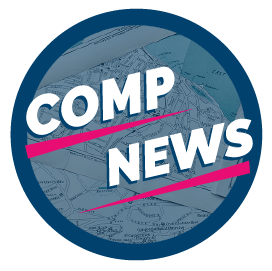 Comp News is brought to you by CompXL, the flexible compensation software provider that enables mid- to large-size organizations to implement competitive pay structures such as merit-based compensation and pay-for-performance rewards.