COMP NEWS – A Philadephia court has ruled unanimously that paid time off is not to be calculated as a part of workers' wages, meaning employers can take away paid leave without violating federal labor laws.
March 15 (Reuters) – Paid time off that workers accumulate is not a part of their salary under U.S. wage law, meaning employers can take away paid leave when salaried workers do not meet productivity quotas, a federal appeals court ruled on Wednesday.

A three-judge panel of the Philadelphia-based 3rd U.S. Circuit Court of Appeals unanimously ruled that Bayada Home Health Care Inc did not violate federal wage law by docking salaried employees' paid time off, or PTO, when they did not work required weekly hours.

The case marked the first time that a U.S. appeals court was asked whether paid time off counts as part of an employee's salary. The question is important because salaried workers can become eligible for overtime pay if employers make deductions from their wages.
The court found that paid time off is a fringe benefit that exists apart from a worker's fixed wages.
The 3rd Circuit panel said that while a salary is a fixed amount of compensation paid out at regular intervals, paid time off is a fringe benefit that has no effect on a worker's wages and can be paid irregularly, such as when an employee leaves a company.

New Jersey-based Bayada operates in 23 states and has about 28,000 employees. The company's lawyers did not immediately respond to a request for comment. Nor did lawyers for the plaintiffs.

A group of Bayada employees, including nurses, physical therapists and social workers, sued the company in Scranton, Pennsylvania federal court in 2016.

They said that because Bayada deducted PTO when employees did not reach a weekly productivity quota, they were paid based on how much they worked and were not salaried employees exempt from overtime pay under the federal Fair Labor Standards Act.
To read more about the court's ruling, click here.
For more Comp News, see our recent posts.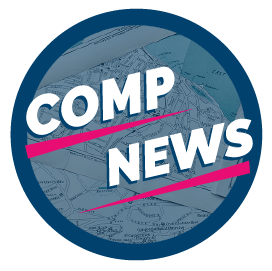 Comp News is brought to you by CompXL, the flexible compensation software provider that enables mid- to large-size organizations to implement competitive pay structures such as vested stock options and variable incentive pay.