COMP NEWS – Businesses are devising new and unique incentive policies to attract workers, showing that the evolving worker-employer relationships of a post-COVID landscape are here to stay.
Every business worth its name today is trying its best to be employee-centric in its policies and its work culture. There are many ways in which companies can care for their employees; helping them create wealth is one that's gaining increasing importance. The idea first took roots around the dotcom era, when internet and technology companies wanted to attract and retain the best talent, and it has gained widespread acceptance over the years.

Today, many companies, across industry sectors, offer equity-based incentives and rewards not only to attract but also motivate high-performing employees. These incentives can take many forms: profit-sharing, gain-sharing, broad-based stock options, or employee ownership through ESOPS (short for Employee Stock Option Plans, or Employee Stock Ownership Plans). The trend is mainly being led by private companies and startups.
ESOPS and other unique incentive plans often have motivating effects on employees, leading companies to spend more time researching which rewards are best for their specific workforce.
ESOPs are offered by companies of all sizes, usually as a reward for good performance or long tenure with the organization, or as a corporate finance strategy to align the interests of employees with those of shareholders. Equity-based motivation of this kind is a good idea because it instills a sense of ownership among employees and fosters a collective sense of achievement and celebration between them and their organization. Moreover, ESOPs give the sponsoring company as well as its employees several tax benefits. It is a win-win situation: employees enjoy financial benefits and ownership, while companies can channelize their zeal to achieve better business outcomes.

Indeed, ESOPs have been seen to have a motivating effect on employees, who drive themselves to perform at their best, as the company's success now translates into financial rewards for them. By giving them an additional reason to see the company's stock perform well, ESOPs automatically encourage employees to do what's best for all shareholders, including themselves. Employees also see ESOPs as a reward or a token of appreciation for their hard work and commitment. In this subtle yet effective manner, ESOPs help in improving business longevity and resilience, even in a difficult economic environment.
Unique incentive compensation policies will continue to grow and change as competition drives employers to attract talent.
Reward policies at companies will continue to evolve as more growth areas emerge and talent asks for the right price. Businesses that offer them will stay a step ahead of the competition, creating not just wealth for their employees, but also huge goodwill among them, a priceless asset.
To read more about Silicon Valley Bank's annual bonuses, click here.
For more Comp News, see our recent posts.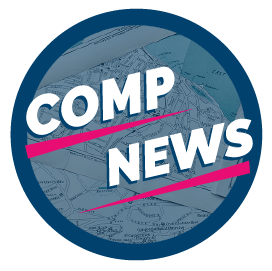 Comp News is brought to you by CompXL, the flexible compensation software provider that enables mid- to large-size organizations to implement competitive pay structures such as vested stock options and variable incentive pay.