COMP NEWS – Oregon-based St. Charles Health System,
who previously ordered allegedly overpaid employees to pay back over $2 million in compensation
, has rescinded its order amid confusion and legal threats.
Bend, Ore.-based St. Charles Health System will no longer seek repayment from employees of more than $2 million it said they received in overpayments due to a December ransomware attack on human resources management company Ultimate Kronos Group, according to a health system statement shared with Becker's Aug. 26.

St. Charles previously asked 2,358 employees to pay back the money, citing the Kronos attack and resulting timecard data issues.
Workers who had begun the process of repaying St. Charles will have their repayment process canceled. Members of two Associations for healthcare professionals in Oregon say they hope that the issue will highlight the importance of accounting and payroll practices for healthcare providers.
More than 300 workers have completed the paperwork to start the repayment process, but the payroll team won't process those agreements, he said.

"This situation has also brought to light a number of issues around timecard practices and accountability. Going forward, you will see a strong focus on improvement in this area," Dr. Gordon told employees.

Members of the Oregon Nurses Association and Oregon Federation of Nurses and Health Professionals at St. Charles praised the health system's change of course in a news release shared with Becker's.  

The unions, which represent about 1,200 front-line nurses working at St. Charles facilities in Central Oregon, had indicated a lack of confidence in the health system's accounting and payroll practices, via a petition drive.
To read more about St. Charles', click here.
For more Comp News, see our recent posts.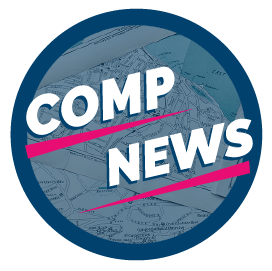 Comp News is brought to you by CompXL, the flexible compensation software provider that enables mid- to large-size organizations to implement competitive pay structures such as multi-factor bonuses and variable incentive pay.