COMP NEWS – A new survey shows that over one-quarter of employers plan to give annual pay raises above the 3% increase that's become standard over the last several years.
Annual pay raise budgets in the U.S. are getting a bump in 2023 from the longtime status quo.

"The increases have gone up from what had been 3% for many years," David Turetsky, VP of consulting at Salary.com, told me. "It's now budgeted for 4% and potentially higher for next year."

New data released by Salary.com, a software company that provides compensation data and analytics, found that the median pay increase of 4% is continuing an upward trend that began in 2022.

For salary budget planning, the factors usually considered in raises include a general increase (which considers inflation), equity/market adjustment, and merit increases, according to the data.
The survey found that the above-standard increases from employers were likely across nearly all industries, except one – healthcare.
Salary.com's survey of more than 1,000 companies in a range of industries conducted in June found that the median 4% increase planned for 2023 is across all employee categories—executives, managers, and exempt and nonexempt employees. However, that data showed that the actual median increase in 2022 for executives was 3.5% compared to 4% for all other categories.

Salary.com also found that when it comes to salary percentage increases, the health care industry was an outlier. Health care median total increases in 2022 were just in the 3% range. Salary increases in the health care industry are impacted by reimbursement limits imposed by private and federal health insurers, according to the report.
The survey also discovered that smaller employers (under 500 FTE) were more likely to allocate raises for employees' cost of living increases.
Although there's historic inflation this year, smaller organizations (under 500 full-time employees) were more likely to provide cost of living increases than larger organizations, according to the report. Average cost of living increases for smaller organizations were in the range of 2.5–2.7% higher than the typical 2% provided by larger organizations.
To read more employers' annual pay raises next year, click here.
For more Comp News, see our recent posts.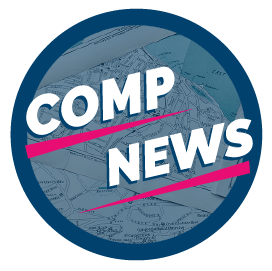 Comp News is brought to you by CompXL, the flexible compensation software provider that enables mid- to large-size organizations to implement competitive pay structures such as vested stock options and variable incentive pay.