COMP NEWS – Newly signed Los Angeles Rams' wide receiver, Odell Beckham Jr., announced on Twitter that he plans to take his salary in Bitcoin.
The LA Rams have just signed a new wide receiver to the team by the name of Odell Beckham Jr. Well, he may be wise to change his name to Odell Bitcoin Jr, thanks to his latest Tweet regarding a deal with Cash App. In that announcement, he is the spokesperson for a promotion with a giveaway prize incentive of up to $1 million in Bitcoin (BTC).

And in the process, he announced that he is taking his salary from the LA Rams in bitcoin.
The tweet read:
It's a NEW ERA & to kick that off I'm hyped to announce that I'm taking my new salary in bitcoin thanks to @CashApp. To ALL MY FANS out there, no matter where u r: THANK YOU! I'm giving back a total of $1M in BTC rn too. Drop your $cashtag w. #OBJBTC & follow @CashApp NOW
Of course, this is not direct payment of Bitcoin from the organization to the player, but rather an immediate conversion of US dollars to Bitcoin upon receipt. Numerous cryptocurrency marketplaces are adding automatic conversion features, where a portion of all incoming paychecks are converted to Bitcoin.
But assuming that OBJ converted his $1.25 million worth of salary and signing bonus from the LA Rams organization into bitcoin, he would own 22.2068 bitcoin. Now, we'll revisit this maneuver in the future.

If the move pays off, he will be paid quite handsomely for a few games' worth of work. If not? He risks earning less than the NFL minimum.
You can read more about Odell Beckham Jr. and his new cryptocurrency salary here.
For more Comp News, see our recent posts.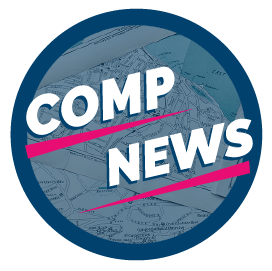 Comp News is brought to you by CompXL, the flexible compensation software provider that enables mid- to large-size organizations to implement competitive pay structures such as incentive compensation plans and multi-factor bonuses.