COMP NEWS – A degree of labor unrest has spread across the country, as unions demand higher wages amidst historically high inflation rates.
Akron Metro RTA employees are threatening to walk off the job Thursday. In Ashtabula County, the Geneva teachers union authorized a 10-day strike notice. 

John Russo is the visiting scholar at the Kalmanovitz Initiative for Labor and the Working Poor at Georgetown University. He worries these strikes popping up across the country won't garner the kind of power needed to win demands, even after the COVID-19 pandemic changed the way people think about essential workers. 
While labor strikes have been a historic tool used by workers to demand better working conditions or wages, recent labor laws have made it challenging for such organizations to be successful.
[Russo] says labor laws in the United States make it almost impossible for organized labor to improve conditions, but he says there's a chance some of these strikes may lead to better wages and benefits. 

Despite the country seeing an increase in strikes, Russo doesn't think this will be the new normal. 

"I don't think it necessarily is going to an impetus for union organizing, okay? And the reason for that is not because of unions, it's that the law is so bad. The labor law in America is the worst law in any industrial country," he said. 
While the labor shortage strengthens the position of unions, many employers view it as a temporary issue that will work its way out. In addition to more strict labor laws, technology that could replace laborers has decreased the bargaining power of unions as well.
Russo thinks some employers will bend to the will of unions and offer better wages and benefits, while others will turn to new technology that lessens the need for workers. 
Read the full story here.
For more Comp News, see our recent posts.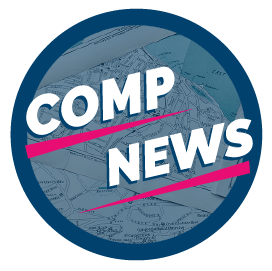 Comp News is brought to you by CompXL, the flexible compensation software provider that enables mid- to large-size organizations to implement competitive pay structures such as variable compensation plans and multi-factor bonuses.