COMP NEWS – More than ten thousand health workers in New Zealand went on strike demanding higher wages.
The workers, from 70 different professions, are picketing and marching in an effort organised by the Public Service Association (PSA).
Low pay has been a significant detractor for public sector employees, causing labor shortages in several health industries.
Oral therapists working for community clinics, which provide free dental care for under-18-year-olds are among them.

One industry trainer said he regularly warned graduates they would still have to live like poor students when they started working.

New Zealand Oral Health Association executive member Sam Carrington said starting wages for graduates were often just 80 cents above minimum wage, causing most to favour the private sector.
Negotiations have been ongoing for over a year without an agreement being reached.
District health boards have been negotiating with the PSA for 18 months on allied health worker pay.

An offer to the health workers was made last Friday following recommendations made by the Employment Relations Authority, but the PSA quickly rejected it, saying it was below their bottom line.

PSA campaign organiser Will Matthews said it had been a number of years since this group of health workers took action, and it represented frustration felt across the professions.
District Health Boards (DHB) stand by their recent offer, suggesting it was fair.
DHB spokesperson and Hawke's Bay DHB chief executive spokesperson Keriana Brooking said the DHBs respected worker's right to protest, but thought the offer made on Friday was "decent."

"We understand that the PSA negotiators have not put that out to their members – we would like them to do so," she said.

"We've made a good offer in relation to [settling] the MECA (multi-employer collective agreement) and we also agree that we should move forward on pay equity."

She said the PSA was combining the collective agreement and pay equity, while district health boards wanted to settle the collective agreement first.
To read more about New Zealand's healthcare strike, click here.
For more Comp News, see our recent posts.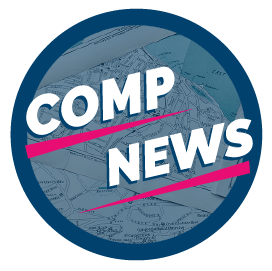 Comp News is brought to you by CompXL, the flexible compensation software provider that enables mid- to large-size organizations to implement competitive pay structures such as merit-based compensation and pay-for-performance rewards.