COMP NEWS – A New York pay transparency law passed last year is set to go into effect next week, forcing companies to share salary expectations with employees "in good faith."
Many New Yorkers may soon discover how underpaid they are.

On September 17, New York is set to be the eighth state to implement pay-transparency legislation and the fourth this year, after California, Rhode Island, and Washington. The new law could help companies statewide attract talented new hires by making clear from the start of the interview process the salary and workplace expectations. Though, it could hurt the retention of longtime employees, who are set to see how much they're making compared with new hires in similar positions.

New York's law requires employers to publicly disclose the exact compensation or a range of compensation — as well as a job description if one exists — for any job, promotion, or transfer opportunity.

In November, a New York City law went into effect requiring employers with four or more workers, at least one of whom works in the city, to disclose "good faith" salary ranges in job postings. The law covers base pay and mandates that the ranges can't be open-ended, meaning an employer can't write "$18 an hour or more," for instance.

Though pay-transparency laws could push companies to raise salaries, they might exacerbate pay compression — or when new hires' salaries push closer to or exceed the pay of current staff.
New York joins a litany of other states that are passing pay transparency laws. Despite this, many companies continue to suppress salary transparency between employees, both informally and formally (and illegally).
Over the past decade, dozens of laws were passed nationwide prohibiting employers from firing or reprimanding workers for publicly discussing salaries. Younger workers are more likely to discuss pay with their colleagues and friends — as well as on social media.

Still, a recent study in the Indiana Law Journal found that just under half of workers in states banning or limiting pay secrecy were formally or informally prevented from talking about their salaries.
To read more about New York's pay transparency law, click here.
For more Comp News, see our recent posts.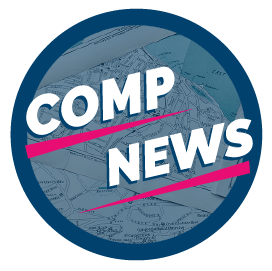 Comp News is brought to you by CompXL, the flexible compensation software provider that enables mid- to large-size organizations to implement competitive pay structures such as vested stock options and variable incentive pay.