COMP NEWS – The Society of Human Resource Managers (SHRM) recently completed a survey that aimed to determine which benefits are being offered by businesses. In a competitive labor market, benefits are gaining importance in the eyes of many prospective employees. The survey by SHRM found that the top 5 most offered benefits are:
1. Paid leave (98%) — Employers understand the need to unplug and recharge.

2. Retirement Plans (93%)— To help employees save for the long-term, employers need to help their workforce tackle their financial insecurity now.

3. Mental Health Coverage (83%)—The pandemic has increased the focus on mental health as more employees struggle with depression, anxiety and high rates of burnout.

4. Employee Assistance Program (79%)— EAPs have never been more relevant than they are today because employees and their families need mental health and work-life assistance.

5. Healthcare and Flex Accounts (68%)— Flexible spending accounts have been a "use it or lose it" account, but a new law is allowing employees more flexibility.
As the number of benefits requested by employees increases, many businesses are faced with the challenge of maintaining competitiveness in both salaries and benefits. Yet, a separate study by Great Places to Work and Maven Clinic found that additional benefits may have a true business case beyond attracting and retaining talented employees.
Wages and flexible scheduling are two key pieces of the puzzle for employers wanting to support employees. Companies that invest in their employees and their families with additional benefits prioritizing their unique challenges see 5.5 times more revenue growth thanks to greater innovation, higher talent retention and increased productivity, according to research by Great Places to Work and Maven Clinic.
As more research on the impacts of benefits on employee productivity and innovation surfaces, it will be interesting to see how businesses adjust their compensation bundles to capitalize.
Read the full story here.
For more Comp News, see our recent posts.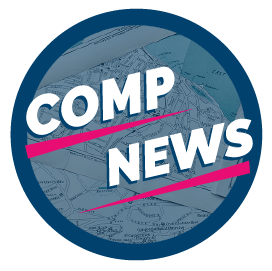 Comp News is brought to you by CompXL, the agile compensation software provider that enables mid- to large-size organizations to implement competitive compensation structures such as incentive pay and variable bonuses.