COMP NEWS – Blueboard recently released the results of a study that aimed to gain an understanding of the priorities of HR professionals as well as how they view workplace connection. Nearly 400 HR professionals and over 500 individual employees were surveyed, and their responses were analyzed.
We first wanted to understand what organizations are already doing to foster connection. To do this, we explored which people-focused initiatives organizations plan to prioritize in the coming year. As of the survey period (November to December 2021), HR leaders and professionals already had a clear set of priorities in place for 2022
Regarding HR and talent initiatives for the coming year, the following percentages represent how many respondents listed each as 'high priority.
Solving recruiting challenges (39%)
Solving retention challenges (33%)
Improving employee engagement (29%)
Managing remote or hybrid work (23%)
Improving diversity, equity, and inclusion (27%)
Of the top five priorities identified by organizations for 2022, our research shows that employee connection is key to driving critical outcomes in retention, engagement, and managing remote or hybrid work environments.

Regarding recruiting and retention, the workplace connection survey found that:
85% of HR professionals strongly agree that it's important for employees to feel connected at work and 77% of employees agree that they want to work at an organization where they feel connected to the purpose and the people.

Nearly 3 in 5 employees surveyed said they would consider leaving their job if they didn't feel connected at work.
On the topic of improving employee engagement:
Just 38% of employees say their company is effective at enabling them to build authentic relationships with coworkers and managers.
The results of this workplace survey indicate that employees expect a connected workplace, where they feel that they are contributing to the overall mission and success of the organization.
To read Blueboard's survey on the state of workplace connection, click here.
For more Comp News, see our recent posts.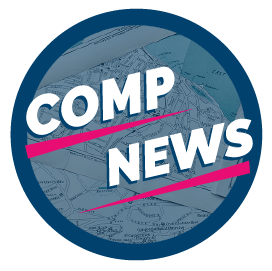 Comp News is brought to you by CompXL, the flexible compensation software provider that enables mid- to large-size organizations to implement competitive pay structures such as deferred cash compensation and multi-factor bonuses.