COMP NEWS – The New South Wales government is offering a new cash incentive for young drivers who choose safer vehicles.
Young, regional drivers will be treated to a cash incentive in one state, in an attempt to get older, unsafe cars off the road.

On Monday, NSW Premier Dominic Perrottet announced the Safer Cars for Country Kids program, which will provide a $5000 subsidy for up to 1000 drivers to help them travel in newer, safer cars.

The Premier said the program would prevent deaths in the bush by getting younger drivers into safer vehicles.

"We will get old and unsafe cars off our country roads and make it easier for young drivers to get behind the wheel of a safer car," Mr Perrottet said.

"This is extra incentive for kids in the bush to ditch their old cars and upgrade to a more modern vehicle with better safety features.
The program will begin in 2023 as an initial trial before being widely rolled out.
The program will begin later in 2023, with a trial of up to 50 young people to provide feedback before it's rolled out statewide.

"If we want young people to really benefit from this program, then we have to get it right and this trial will provide us feedback on what works and what doesn't," Regional Transport and Roads Minister Sam Farraway said.

"Having good and effective programs that help our next generation of road users such as Safer Cars for Country Kids will help to keep our great state moving forward."

According to the NSW Centre for Road Safety, 43 per cent of cars driven by young drivers in fatal incidents are more than 15 years old, with rural areas usually slower in the uptake of five-star ANCAP-rated vehicles.
To read more about New South Wales' cash incentives for safe drivers, click here.
For more Comp News, see our recent posts.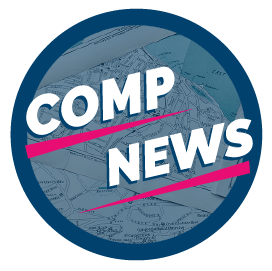 Comp News is brought to you by CompXL, the flexible compensation software provider that enables mid- to large-size organizations to implement competitive pay structures such as vested stock options and variable incentive pay.