COMP NEWS – A new report from The Work Innovation Lab highlights how workplace collaboration is expected to change in 2023.
Employees think differently about the workplace now than they did before the pandemic. They're adjusting to office returns and new work arrangements, with most (52%) employees deciding whether to stay at their organizations based on how flexible it is.

Gartner predicts that, in 2023 and years to come, the annual U.S. employee turnover rate will be 20% higher compared to pre-pandemic averages. 40% of recently-surveyed workers say they're considering leaving their positions within three to six months; citing lack of social support as one factor undermining their well-being. Not only that, but quitting seems to be contagious. A recent study found that resignations don't happen in isolation. Instead, they are team events; within teams of six to ten members, workers are 15% more likely to leave after a colleague resigns.
Henning Piezunka, an Associate Professor of Entrepreneurship and Family Enterprise at INSEAD, says that hybrid working models will drive employees to facilitate innovation through informal connections.
"When people try to get things done at work, they benefit from tapping into informal networks. Whereas formal interactions (for example, scheduled meetings and presentations) are associated with performance, informal interactions (such as casual brainstorming sessions) tend to facilitate innovation. As hybrid working becomes the norm, organizations—and employees—need to look for new ways to support informal networks."

Henning Piezunka
Associate Professor of Entrepreneurship
and Family Enterprise, INSEAD
The report urges business leaders to find ways to support these informal connections outside of interoffice relationships and work hours.
Informal connections can spark innovation. A casual conversation between deskmates can lead to a new campaign or product idea. But these interactions are more sparse in distributed work environments. Connected Commons found a 28% decrease in these types of informal interactions for people working remotely versus those working in their company's office.

Innovation is always a non-negotiable in propelling enterprise companies to industry leadership and competitive advantage. But it's even more critical during economic downturns. To facilitate the crucial informal interactions that lead to innovation, many companies are asking employees to return to office at least part of the time for face-to-face interactions like brainstorming. But that might not be enough. When everyone has flexibility to work from the office as they choose, there are fewer opportunities for informal connections. Instead, coordinated hybrid work—where employees work in office on the same days—can be a more
effective way to spur informal interactions.
To read the report on workplace collaboration from The Work Innovation Lab, click here.
For more Comp News, see our recent posts.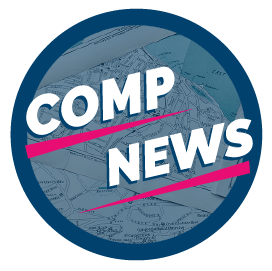 Comp News is brought to you by CompXL, the flexible compensation software provider that enables mid- to large-size organizations to implement competitive pay structures such as vested stock options and variable incentive pay.