COMP NEWS – Netflix shareholders have rejected a 9-figure compensation package for executives amidst an industry-wide strike from members of the Writers Guild of America.
Netflix (NFLX) shareholders rejected a multi-million dollar executive compensation package on Thursday that includes the pay of co-CEOs Ted Sarandos and Greg Peters. The company spent an estimated $166 million on its executive pay package last year.

The non-binding vote comes against the backdrop of the Hollywood writers' strike as members of the Writers Guild of America (WGA) encouraged shareholders to vote against the package earlier this week.

Hollywood writers began a strike on May 2 in protest of higher wages and other demands amid the streaming boom. That set off a production shutdown across the entire industry.

The WGA had been negotiating with the Alliance of Motion Picture and Television Producers (AMPTP), which bargains on behalf of studios including Netflix, Amazon, Apple, Disney, Warner Bros. Discovery NBCUniversal, Paramount, and Sony.
To read more about Netflix's compensation packages, click here.
For more Comp News, see our recent posts.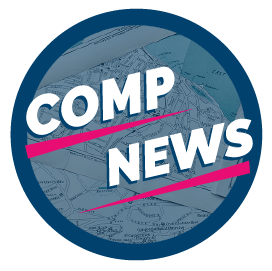 Comp News is brought to you by CompXL, the flexible compensation software provider that enables mid- to large-size organizations to implement competitive pay structures such as vested stock options and variable incentive pay.