COMP NEWS – Nearly one-third of all workers are working from home, according to new research, signifying that hybrid and remote work schedules are here to stay.
The pandemic may be winding down, but the work-from-home revolution marches on.  

Nearly 30 percent of all work happened at home in January, six times the rate in 2019, according to WFH Research, a data-collection project. In Washington and other large urban centers, the share of remote work is closer to half. In the nation's biggest cities, entire office buildings sit empty. 

The COVID-19 pandemic transformed the American workplace. The share of all work performed at home rose from 4.7 percent in January 2019 to 61 percent in May 2020. Some economists consider the remote-work boom the greatest change to the labor market since World War II.  

"It's affected so many things," said Nicholas Bloom, a Stanford University economist and WFH researcher. "It's affected city structure. It's affecting days of the week that people play sport: golf, tennis. It's affecting retail. It's completely skewed, mostly in a positive way, the American economy." 

In 2021 and 2022, employers gradually summoned American workers back to the office. Last spring, the back-to-the-office movement hit a wall, and the work-from-home population stabilized around 30 percent.  
Workplace experts say that the average worker saves over an hour of time each day by not having to commute to the office, a benefit few workers are keen to give up.
Workplace experts say remote work is here to stay. Workers love it. Employers have learned to live with it.

"There's sufficient and growing evidence that people do work well when they're working from home," said Barbara Larson, executive professor of management at Northeastern University's D'Amore-McKim School of Business. "It's not like everybody was working hard when they were in the office."

The average worker saves 70 minutes of daily commuting time by working from home — and spends almost half of that extra time doing work: a win-win.

A slim majority of Americans are back in the office for good. Many never left. That group includes the restaurant and retail sectors, factory and warehouse workers, bartenders and farmers.

"Fifty-five percent of Americans can't work from home," Bloom said. "They all would like to work from home. They can't."
Nearly one-third of workers are now part of the hybrid workforce, alternating between on-site work and at-home work.
A much smaller group, around 13 percent, work entirely from home. They include many IT and payroll workers, contractors and people who pick up the phone when you call customer service.

The remaining 30 percent of U.S. employees populate a vast "hybrid" workforce. They are the bulk of suburban, white-collar America, mostly college graduates, comparatively well-paid.

"About one-third of Americans can work hybrid," Bloom said. "Managers, professionals. My students," future Stanford graduates, "they're all going into hybrid jobs."

Much of corporate America has settled on a weekly formula of three days in the office and two at home for the hybrid worker. Tuesdays, Wednesdays and Thursdays are popular choices for trudging into the office. On Fridays, city centers can look like depopulated ghost towns.
To read more about the study on remote work, click here.
For more Comp News, see our recent posts.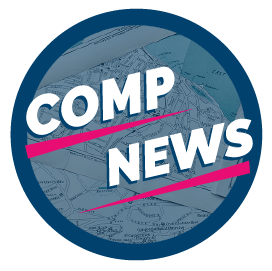 Comp News is brought to you by CompXL, the flexible compensation software provider that enables mid- to large-size organizations to implement competitive pay structures such as vested stock options and variable incentive pay.