COMP NEWS – A new survey indicates that executives think hybrid working schedules are here to stay, despite some highly publicized return-to-office plans.
CEOs may want workers back in the office, but according to a new study most think a full return is unlikely.

Major firms, including Goldman Sachs and JPMorgan, have told some staffers they need to be back in the office five days a week. It's a decision that has been largely unpopular with workers. Tech companies, including Meta and Google, are adopting a hybrid approach to office life, ordering staff back for three days each week.

Despite the rise in return-to-office mandates, one study has found that most US executives expect remote and hybrid work to continue to grow. The Survey of Business Uncertainty, which is jointly run by the Atlanta Federal Reserve Bank, the University of Chicago, and Stanford, surveys around 500 US businesses across industries and regions every month.

In July, executives were asked, "Looking forward to five years from now, what share of your firm's full-time employees do you expect to be in each category [fully in person, hybrid, fully remote] in 2028?"

The study found that managers generally didn't expect a return to pre-pandemic office life.

Instead, execs predicted the number of hybrid workers in their firm would increase by 2.2% over the next five years and the number of fully remote workers to increase by 1%. In contrast, management expected the number of fully in-person workers to drop by 3.1% between 2023 and 2028.

There are incentives for businesses to keep investing in remote work despite productivity concerns. Work-from-home options are highly valued by employees and can help reduce staff turnover.
To read more about the study on executives' outlooks on hybrid work positions, click here.
For more Comp News, see our recent posts.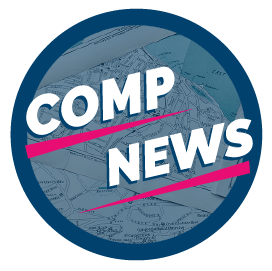 Comp News is brought to you by CompXL, the flexible compensation software provider that enables mid- to large-size organizations to implement competitive pay structures such as vested stock options and variable incentive pay.