COMP NEWS – Paid family and medical leave continues to grow in popularity, with nearly 18 states set to legislate compliance by the end of 2026.
Paid family and medical leave compliance is set to become even more complex over the next three years, and employers that stay ahead of legal requirements may need to make adjustments, speakers said Wednesday during a Disability Management Employer Coalition webinar.

Statutory states require employers to have paid leave programs in place, and they represent a growing category of jurisdictions, according to the event's hosts, Tom Foschino, vice president of accident and health at Arch Insurance Group, and Julie Lung, account manager at Arch Insurance Group. Foschino and Lung counted 14 states that will require some form of paid leave in 2024, with Colorado joining 13 states that currently mandate leave.

By the end of 2026, 18 states will have joined the trend, including Delaware, Maine, Maryland and Minnesota.
Even in states without paid family leave, employers are playing catchup in order to acquire top talent.
"You can see this is really starting to catch on more and more here," Foschino said. "There are a lot of things that you as an employer need to be looking out for when you have employees across these different states."

In states without paid leave statutes, employers still have options if they want to offer paid leave, Lung said. For example, short-term disability programs offered via an insurance carrier or a self-funded model can provide salary continuance in the event of an employee's serious health condition, but such programs typically lack the family leave components present in recently adopted state paid leave laws, she noted.

State laws typically cover an employee's own serious health condition, including injury or maternity-related conditions, but also may cover bonding after the birth, adoption or fostering of a child. These laws also increasingly cover leave taken to care for a family member with a serious health condition.

"Those three key components we see more and more as states roll out their PFML programs," Lung said.

That may be why employers want to consider offering paid family leave in addition to a short-term disability program, especially if they seek to level benefits for employees in nonstatutory states or seek to provide benefits that exceed those mandated by state laws, Lung added.

Employer plans also may contain "offset language" which specify that, for employers who live in statutory states, those laws will automatically adjust the employer's short-term disability benefit, Lung said.
To read more about states passing paid leave laws, click here.
For more Comp News, see our recent posts.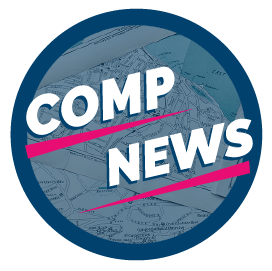 Comp News is brought to you by CompXL, the flexible compensation software provider that enables mid- to large-size organizations to implement competitive pay structures such as vested stock options and variable incentive pay.