COMP NEWS – Monument Health, an integrated health care provider based in Grand Rapids, MI, increased their minimum wage up to $15.50. In addition to this increase, they are also rewarding certain positions with a supplemental pay differential.
Monument Health announced Tuesday that it will raise its minimum starting wage. Beginning immediately, it will be $15.50, paid retroactively for all hours worked since Aug. 22.
Monument health has joined hundreds of other companies in increasing their minimum wage. They took this action to not only help their current employees but to become more appealing to new hires.
"One of our five priorities is to be a preferred employer in our region," Trina Allen, Vice President of Human Resources for Monument Health, said in a news release. "Adjusting our minimum wage is one way we're investing in our caregivers to help them remain in our industry and support future career paths."

Monument Health also offers benefits including health insurance, a retirement plan with employer match, and tuition repayment assistance. To explore a career at Monument Health, visit monument.health/careers.
Monument health has also added a tuition repayment assistance program. Many companies have been adding this benefit to attract new employees.
Monument Health has identified certain roles within Monument Health that have gone the extra mile and picked up additional shifts to support our communities during this very busy time. This group of caregivers will begin receiving higher earnings through a supplemental pay differential. This COVID-19 differential will be offered for eight weeks beginning with hours worked on Sept. 5 with consideration for an extension of this program based on patient volumes.
Monument Health also took the unique approach of enacting a supplemental pay differential. This increase in wages serves as a reward for front-line workers for their work throughout the pandemic. In addition to their minimum wage increase, this supplemental pay differential will also attract new employees.
Read the full story here.
For more Comp News, see our recent posts.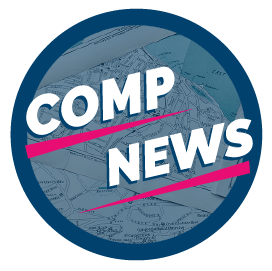 Comp News is brought to you by CompXL, the agile compensation software provider that enables mid- to large-size organizations to implement competitive compensation structures such as incentive pay and variable bonuses.