COMP NEWS – In a memo to staff, Microsoft has informed its employees that they will not receive annual pay bumps this year, despite the company's sizable revenue and profit increases.
Full-time employees at Microsoft will not receive their expected annual salary increases this year, a decision made after the technology giant posted a massive profit.

Microsoft CEO Satya Nadella said in a memo to staff obtained by Insider that economic conditions are to blame for the lack of a salary bump this year. Nadella said, "We don't take this decision lightly, having considered it over several months."

For the quarter that ended on March 31, Microsoft posted revenue of $52.9 billion (up 7%) and a profit of $18.3 billion (up 9%). Microsoft had $26.5 billion in cash and equivalents as of March 31. Despite the rosy results, Microsoft employees are not getting pay increases. Nadella's own pay increased 10% from 2021 to 2022, rising to $55 million.

In 2022, Microsoft announced plans to pay some of its workers a good sum more in salary and stock because talent "is in high demand." But in 2023, Nadella said the "economic conditions" of the world are "very different."

"Given this, we will fund our compensation commensurate with the overall market. As a senior leadership team, we don't take this decision lightly having considered it over several months, and believe it is necessary to prepare the company for long term success," Nadella said.
While some hourly roles will see a pay increase, full-time salaried employees will not. Microsoft's promotion budget will remain unchanged, the company's CEO said.
Some hourly roles will get pay bumps, but full-time salaried employees at Microsoft will not see increases. Nadella also said the company will not "overfund" the bonus and stock award budget for 2023 as it did in 2022; it is now more in line with historical averages, Nadella said.

Microsoft's promotion budget is unchanged, Nadella added, so workers who move up will see pay bumps. The executive went on to say that the lack of salary increases for full-time employees also applies to himself and other members of the senior leadership team.

"As a company, we must recognize that navigating both economic uncertainty and a Major platform shift is a crucial time," Nadella said.

A spokesperson for Microsoft said to Insider that the "dynamic economic environment," and other factors, requires Microsoft to make "critical decisions" about staffing and pay.
To read more about Microsoft withholding pay bumps, click here.
For more Comp News, see our recent posts.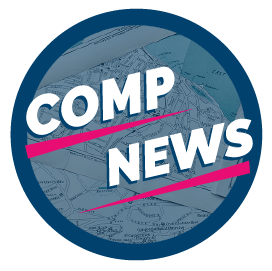 Comp News is brought to you by CompXL, the flexible compensation software provider that enables mid- to large-size organizations to implement competitive pay structures such as vested stock options and variable incentive pay.