COMP NEWS – Michigan has made legislative history by becoming the first state in almost 60 years to repeal right-to-work legislation that allows workers to opt out of paying union dues and fees.
Michigan, long known as a mainstay of organized labor, on Friday became the first state in decades to repeal a union-restricting law known as "right-to-work" that was passed over a decade ago by a Republican-controlled Legislature.

The state's "right-to-work" law had allowed those in unionized workplaces to opt out of paying union dues and fees. Its repeal is seen as a major victory for organized labor with union membership reaching an all-time low last year.
Michigan Democrats argued that right-to-work legislation allowed workers to receive union representation without paying dues, hampering union resources by forcing them to provide benefits to non-union members.
Democrats had argued that the law allowed for "free riders" that received union representation without having to pay fees or dues. Without it, unions can now require all workers in a unionized workplace to pay fees for the cost of representation in bargaining.

Michigan had the nation's seventh-highest percentage of unionized workers when the "right-to-work" law was enacted in 2012, but that dropped to 11th in 2022. Over the past decade, union membership in Michigan has fallen by 2.6 percentage points as overall U.S. union membership has been falling steadily for decades, reaching an all-time low last year of 10.1%.

Michigan becomes the first state in 58 years to repeal a "right-to-work" law, with Indiana repealing its in 1965 before Republicans there restored it in 2012. In 2017, Missouri's Republican Legislature approved a "right-to-work" law, but it was blocked from going into effect before voter's overwhelmingly rejected it the next year.

In total, 26 states now have "right-to-work" laws in place. There were massive protests in Indiana and Wisconsin in recent years after those legislatures voted to curb union rights.
To read more about how Michigan repealed its right-to-work laws, click here.
For more Comp News, see our recent posts.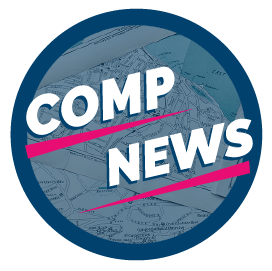 Comp News is brought to you by CompXL, the flexible compensation software provider that enables mid- to large-size organizations to implement competitive pay structures such as vested stock options and variable incentive pay.