COMP NEWS – Michigan Democrats won big in the state, taking control of its House, Senate, and Governorship. Their first plan of action may be to repeal Right-To-Work laws and strengthen the rights of unions.
Repealing Right-to-Work legislation in Michigan could be tops on Democrats' agenda when they take control of the Legislature in 2023 and Democratic Gov. Gretchen Whitmer begins her second time.

The state's law allowing workers to opt out of paying dues in union-represented jobs but still receive benefits has been on the books since 2013. It was a galvanizing moment, cheered by conservatives and business leaders, but prompting thousands to protest in Lansing.

After Tuesday's election, state Sen. Dayna Polehanki and other Democrats said that repealing the law will be a priority after the party assumes leadership of the state House, Senate and governor's office for the first time since 1984.
Since Michigan's Right-To-Work legislation passed, union membership has gradually declined.
Union membership has fallen dramatically in Michigan since the law passed. Once a national leader in membership, the state is now just a little better than the national average.

In 2013, the year Right-to-Work went into effect in Michigan, 16.3 percent of state workers belonged to a union. A year later, that fell to 14.5 percent. It's now 13.3 percent.

During that same time, union membership nationwide fell to 10.3 percent from 11.3 percent.

The decline in union workers comes as manufacturing jobs grew in Michigan since the Right-to-Work legislation took effect. There were 609,000 manufacturing jobs in Michigan in September, compared to 538,800 in January 2013.
One political consultant says that now, with a Democratic trifecta, Michigan has a "golden opportunity" to repeal Right-To-Work laws and strengthen opportunities for workers to join unions.
Greg Bowens, a Democratic political consultant in Metro Detroit, said he had several discussions with labor leaders about Right-to-Work during Whitmer's campaign party in Detroit on Tuesday.

"When you say this is a once-in-a-lifetime opportunity, that's an understatement," Bowens said, referring to the Democratic majority.

Changes in the workplace — such as working from home— could make unionization more appealing to a new generation of workers in roles that haven't typically been unionized, he said. 

"The modern-day workplace is not limited to the factory floor or three walls of a cubicle," Bowens said. 

Repealing Right-to-Work in Michigan would be a good step, he said, "if it's framed in a way that helps us grow Michigan's economy and create better economic conditions for working people."

Michigan can still compete with other states for jobs if it repeals the law, Bowens said.

"There's a balance you can strike," he said. "This is a golden opportunity, and not one we can take for granted."
To read more about Michigan Democrats' plan to repeal Right-To-Work legislation, click here.
For more Comp News, see our recent posts.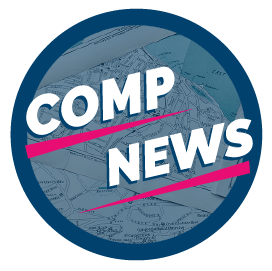 Comp News is brought to you by CompXL, the flexible compensation software provider that enables mid- to large-size organizations to implement competitive pay structures such as vested stock options and variable incentive pay.