COMP NEWS – Mark Zuckerberg took home nearly $27 Million dollars in expenses deemed "Other" compensation in 2022, with a large swath of that pay covering security details and private jet travel.
Meta boss and human person Mark Zuckerberg was paid a nominal $1 in salary again in 2022 and took home no bonuses, yet he cost the company tens of millions in compensation to cover expenses including security and private jet travel.

The founder and CEO at the advertising-cum-social-media biz, which includes Facebook, Instagram, WhatsApp, Messenger and Meta Quest among its operations, trimmed his salary to $1 in 2013 and hasn't looked back since.

According to a proxy filing statement, published ahead of the annual meeting of shareholders at the end of May, Zuck still drew a single dollar from Meta last year but he received $27.11 million in the "All Other Compensation" bracket.
A large chunk of this expenditure came from Zuckerberg's personal security detail – as a high-profile tech founder, Meta claims that "specific threats" were continually made to Zuckerberg that required redress.
His increased personal security detail accounted for $14.82 million of this, with cover provided at "his residences and during personal travel time pursuant to Mr Zuckerberg's overall security program."

Meta says it has identified "specific threats" to Zuck "as a result of the high-profile nature of being our founder, CEO, chair, and controlling shareholder. We believe that Mr Zuckerberg's role puts him in a unique position: he is synonymous with Meta and, as a result, negative sentiment regarding our company is directly associated with, and often transferred to, Mr Zuckerberg."

It likely doesn't help that Meta, which makes the vast majority of its revenue from ad sales, is often heavily criticized for its perceived lax attitude toward privacy and efforts to maintain platform dominance, areas that can attract the attention of regulators.
2022 was deemed the "Year of Efficiency" by Meta as it culled its workforce and canceled projects in order to streamline its workflows.
Meta made $29.94 billion in operating income in calendar 2022, down 38 percent from the prior year. This was on the back of $116.7 billion in revenue, down 1 percent. Costs and expenses were an eye-watering $87.66 billion and this is why Meta made job cuts in November and March, chopping 21,000 heads in total.

2023 was named as the "Year of Efficiency" by Meta as it also tries to reduce real estate, speed decision making by removing layers of management and cancelling projects that are "duplicative or lower priority".
To read more about Mark Zuckerberg's compensation in 2022, click here.
For more Comp News, see our recent posts.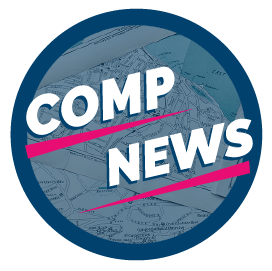 Comp News is brought to you by CompXL, the flexible compensation software provider that enables mid- to large-size organizations to implement competitive pay structures such as vested stock options and variable incentive pay.