COMP NEWS – In the wake of the Supreme Court's ground-shaking reversal of Roe v Wade, the 1973 ruling that affirmed the constitutional right for women to pursue abortions, many employers are stepping in to cover the cost of travel for employees seeking out-of-state abortions
Many US corporate giants have moved swiftly to provide support and financial assistance to employees seeking abortions in states that outlawed the procedure following the US supreme court's decision on Friday to overturn its landmark Roe v Wade ruling.

With potentially millions of women soon looking to cross state lines for the procedure, many employers have added "critical healthcare" packages to employees benefit packages.

The measures reflect, in some cases, elevated responsibility that businesses now feel to respond to pressure from investors, customers and employees at a time when corporate values do not conform with the legislatures of states in which they or their employees are based.
Among the employers offering to compensate for travel costs are many banks and tech firms, including Goldman Sachs, Citigroup, and Apple.
Many banks and tech firms have announced they will cover travel expenses for US workers in need of abortions as part of their medical benefits. After the reversal was announced Friday, Bank of America and Goldman Sachs joined Citigroup and JPMorgan Chase in offering travel benefits.

Tech firms, also, have moved to accommodate employees needs. Microsoft extended its financial support for "critical healthcare" after the draft version of the supreme court opinion overturning Roe was first leaked.

Apple has said the existing benefits package allows employees to travel out of state for medical care, and Facebook parent Meta has said it will offer travel expense reimbursement "to the extent permitted by law".
Not all employers are joining in, with major retailers such as Walmart staying silent.
But many large companies have stayed silent, including McDonald's, PepsiCo, Coca-Cola, General Motors, and Arkansas-based Walmart – the largest employer in the US with dozens of stores in states that have enacted abortion bans.

The Business Roundtable, an organization that represents some of the nation's most powerful companies, has said it "does not have a position on the merits of the case".

But with an increasingly fragmented and increasingly polarized abortion landscape, many companies are likely to find themselves forced to respond to both pro-choice and abortion activists while pledging to promote women's equality and workplace advancement.
To read more about employers covering the travel costs of employees seeking out-of-state abortions, click here.
For more Comp News, see our recent posts.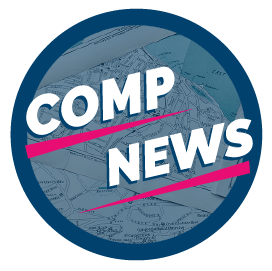 Comp News is brought to you by CompXL, the flexible compensation software provider that enables mid- to large-size organizations to implement competitive pay structures such as merit-based compensation and pay-for-performance rewards.