COMP NEWS – Home improvement retailer Lowe's is giving its hourly employees their third round of bonuses in less than a year, with plans to allocate approximately $90 million worth of bonuses to its staff.
Lowe's home improvement retail employees can expect to see another round of bonuses in their paychecks beginning this week.

The Mooresville-based home improvement retailer is giving $90 million worth of bonuses to hourly employees and $70 million incremental bonuses to assistant store managers and supply chain supervisors nationwide, Lowe's said Wednesday during a fourth-quarter earnings call.

"This is simply to say thank you, and as the company delivers profit above our target levels as often as we can, we try to share it with our frontline associates," Lowe's CEO Marvin Ellison said during a roundtable discussion with Charlotte reporters following the earnings call.

Lowe's operates over 1,700 home improvement stores and employs approximately 300,000 people.

The one-time bonuses are part of the company's overall $220 million in discretionary and profit-sharing bonuses this quarter. Eligible employees receive quarterly profit-sharing bonus based on their position.
This is the third bonus in nearly a year that Lowe's has handed out. In September and December of last year, Lowe's distributed a total of over $250 million in bonuses as well as $170 million in wage increases.
Lowe's gave two similar bonuses to hourly workers last year.

Last September, Lowe's gave its hourly workers $55 million in bonuses during a time of high inflation. Hourly workers also received a quarterly profit-sharing bonus that varied based on their position.

In December, Lowe's invested $170 million in a permanent wage increase for hourly workers and $200 million in hourly bonuses ahead of the holidays.

Lowe's also gave seven similar pandemic-related employee bonuses in 2020 and 2021.

In total since 2018, Lowe's has invested over $3 billion in incremental wage and share-based compensation for its front-line workers, including increasing wages by over 20%, company spokesman Steve Salazar told The Charlotte Observer.

Since December, Lowe's has expanded employee benefits including sick leave for part-time employees and flexible work scheduling options for full-time workers.
To read more about Lowe's new round of hourly bonuses, click here.
For more Comp News, see our recent posts.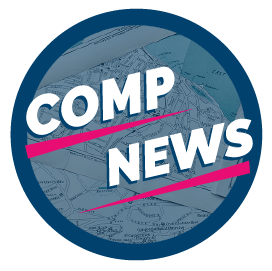 Comp News is brought to you by CompXL, the flexible compensation software provider that enables mid- to large-size organizations to implement competitive pay structures such as vested stock options and variable incentive pay.