COMP NEWS – LinkedIn's Global Talent Trends report has been released, indicating that hiring rates are decreasing around the world.
LinkedIn has released its latest Global Talent Trends report, where it found that every global region has seen hiring rates drop from September 2021 to September 2022. India saw the largest drop-off in this period with -18%, while Singapore came in fifth with a -14% decline.

According to LinkedIn Head Economist Pei Ying Chua, the "uncertain economic climate" means we can expect to see ongoing deceleration in hiring throughout the coming year. However, she notes that unemployment rates have remained low, and so employers will need to stay on top of their game when it comes to their employee value proposition.
While hiring is trending downwards, the competition for talent is projected to remain fierce. LinkedIn data shows that skill sets for job roles are rapidly changing.
"As a result, in the coming year, it's predicted that competition for talent with in-demand skills will remain fierce. In fact, LinkedIn data shows that skill sets for jobs have changed by around 25% since 2015 and is expected to reach 40% by 2025."

To stay resilient in the face of this change, Chua says that companies need to invest significantly into upskilling and reskilling their employees. They should also look at increasing opportunities for internal mobility, as data shows that companies who excel at this are able to retain their employees for 5.4 years on average – twice if companies who struggle with it.
Candidate are becoming more vocal about the priorities they seek in job roles, with compensation and a healthy work/life balance being two of most important.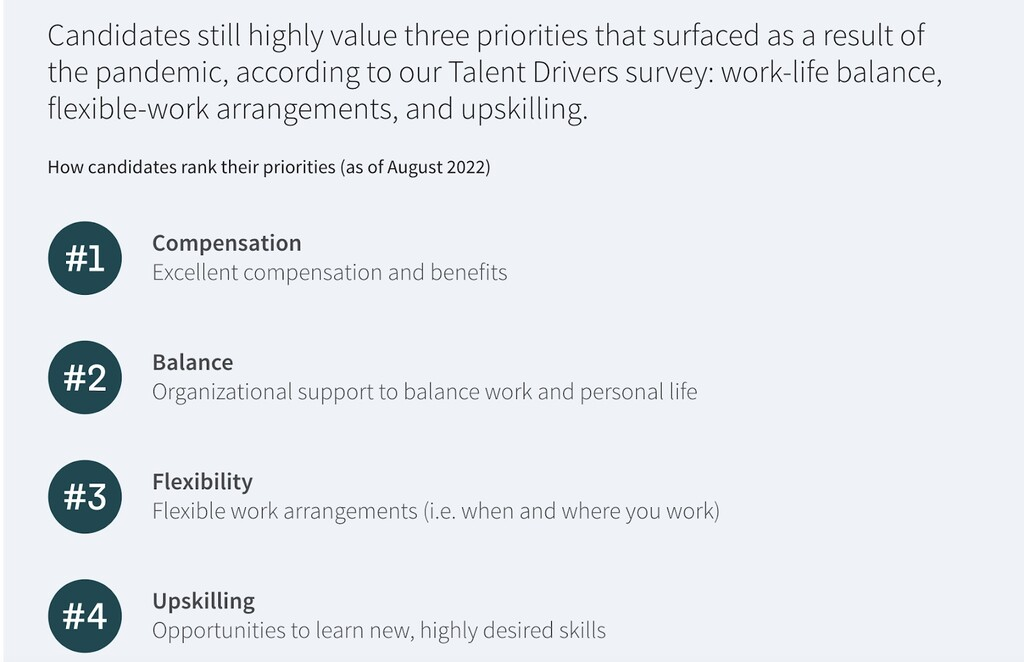 Image source: LinkedIn Global Talent Trends
To read more about LinkedIn's Talent Trends Report, click here.
For more Comp News, see our recent posts.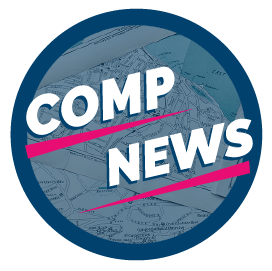 Comp News is brought to you by CompXL, the flexible compensation software provider that enables mid- to large-size organizations to implement competitive pay structures such as vested stock options and variable incentive pay.