COMP NEWS – A new report from the Employee Benefits Research Institute indicates that LGBTQ+ Workers are less likely to receive access to financial wellness benefits.
Employers looking to tailor their benefits for their LBTQ+ workers need look no further than the Employee Benefits Research Institute's new report. With data pulled from the 2022 Workplace Wellness Survey, the report suggests that LGBTQ+ workers are less likely to be satisfied with their benefits packages than non-LGBTQ+ employees, and were also less satisfied with their paid leave and job overall. The reason for the difference? It may have something to do with demographics, as LGBTQ+ employees are more likely to be under-35 than non-LGBTQ+ workers and so likely have different needs.
The report found some areas where LGBTQ+ workers polled similarly to non-LGBTQ+ workers in satisfaction, such as with retirement benefits. In other areas, particularly financial wellness, the differences were significant.
Among the key findings of the report include that LGBTQ+ workers are less likely to be offered access to financial wellness programs, and less likely to be eligible for employee benefit programs than non-LGBTQ+ workers, the press release says. 

There were some measures on which LGBTQ+ workers and non-LGBTQ+ workers didn't significantly differ. For instance, there weren't notable differences in health benefits or retirement benefits satisfaction between workers, and on many measures, concerns about debt were the same.

But LGBTQ+ employees ranked their satisfaction with their workplace as lower overall. For instance, they rate their employers as worse at improving financial and emotional wellbeing than non-LGBTQ+ workers do, and ranked their overall work-life balance as less satisfying.
To read the Employee Benefits Research Institute's report on LGBTQ+ workers' satisfaction with employer benefits, click here.
For more Comp News, see our recent posts.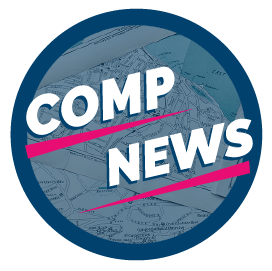 Comp News is brought to you by CompXL, the flexible compensation software provider that enables mid- to large-size organizations to implement competitive pay structures such as vested stock options and variable incentive pay.