COMP NEWS – After a strong boost in profits over this year, Lego plans to give their employees multiple holiday seasonal benefits. These benefits include an extra three paid holidays over Christmas break as well as a monetary bonus.
Lego, the world's largest toymaker, has awarded its 20,000 employees three extra days of holiday and a special bonus after a year of bumper revenues.
Lego's profits saw an increase of around 140% this year due to the holiday season as well as selling more products in China for the holiday season.
The succession of pandemic-forced lockdowns has seen demand for Lego's signature plastic bricks soar alongside a rapid expansion in China. The family group, which is not listed on any stock exchange, reported a net profit of more than 6.3bn Danish kronor ($954m) for the first half of 2021 – an increase of 140% on the same period in 2020. Revenues shot up 46% to 23bn kronor in the same period.

The group opened more than 60 new branded stores in the first half of 2021, and more than 40 of them were in China. This brings the total number of Lego retail stores as of 30 June, to 737, with 291 of those located in China.
Lego has credited this year's success to their employees' hard work, which is reflected in the new paid holidays given to employees as well as a statement released by the company's owners. In addition to the three extra vacation days, Lego will be giving staff an unspecified monetary bonus in 2022.
It had been "an extraordinary year for the Lego Group and our colleagues have worked incredibly hard", the statement said, adding that an unspecified special bonus would be paid to staff in April 2022.
Overall, Lego is setting a strong example for other companies. After a very profitable year, Lego has shown appreciation where it is due. The company has shown this appreciation through multiple holiday seasonal benefits, and other retail companies will have to do the same to remain competitive.
To read more about Lego's Holiday bonuses, click here.
For more Comp News, see our recent posts.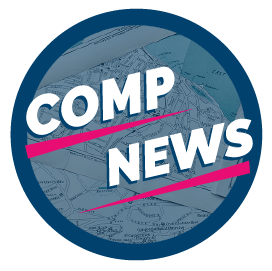 Comp News is brought to you by CompXL, the flexible compensation software provider that enables mid- to large-size organizations to implement competitive pay structures such as variable pay structures and deferred cash compensation.