COMP NEWS – Leaked salary info from Google showcases a shocking racial disparity in pay – black staff make on average $20,000 less than their white coworkers. In addition, women are paid less than men across the company than their male counterparts.
Black staff at Google make $20,000 less on average compared to their white coworkers and women are paid less than men in almost every department, according to leaked data reviewed by news site Insider.

The spreadsheets lay bare the salaries and bonuses of over 12,000 Google employees in white-collar roles across the search engine giant's US offices nationwide. 

Beyond numerous eye-popping six-figure and seven-figure sums, the tech company does not appear to be upholding the 'equity' portion of its Diversity, Equity, and Inclusion (DEI) policy — with clear trends in unequal pay by race and gender.

The revelations come despite recurring news in recent years of Google managers attempting to ban 'offensive' terms like 'man hours' and 'chubby,' or company plans to flag politically incorrect terms for users within search bars and Google docs.
Surprisingly, some of Google's lowest salaries come in two of the most expensive areas of the U.S. – New York City and Silicon Valley.
Google's average 'minimum base salary' is lowest in two of the most expensive areas to live in the US: New York City and Silicon Valley. 

For Google's offices in the Big Apple, the average 'minimum base salary' came to a reported $48,000, barely enough to make rent within the city in 2023.

And, at Google's many offices around California's San Francisco Bay Area, which has the third highest cost of living of any city in America, the average 'minimum base salary' was just $39,962.

The statistic was culled from Google's eight office locations across Silicon Valley and its surrounding suburbs, including: Mountain View, Sunnyvale, San Francisco, San Bruno, South San Francisco, Redwood City, Palo Alto, San Jose

The data was compiled and shared internally by Googlers themselves, US employees who voluntarily submitted their 2022 salary, equity and bonus data. 
To read more about the study on executives' outlooks on hybrid work positions, click here.
For more Comp News, see our recent posts.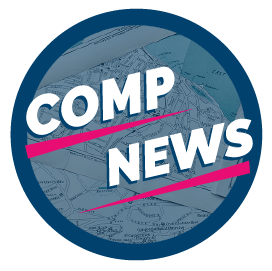 Comp News is brought to you by CompXL, the flexible compensation software provider that enables mid- to large-size organizations to implement competitive pay structures such as vested stock options and variable incentive pay.