COMP News – Throughout the pandemic, big law firms across the industry have realized their employees are facing burnout. One way these firms are helping their employees is through bonuses.
In September 2020, Cooley LLP, a Palo Alto-based law firm, announced it was handing out $2,500 to $7,500 in one-time payments to associates. The bonuses came as the firm — along with many others in the legal industry — realized it was both flush with cash and facing worker burnout during the pandemic.

While most attorneys at larger firms expect to receive one annual bonus, Cooley's move was quickly matched by others, including Davis Polk & Wardwell LLP and Willkie Farr & Gallagher LLP. One payout was becoming two and now potentially three in a single year.
Following Cooley LLP's decision to award their employees bonuses, many other big law firms followed in their footsteps. Bonuses from some companies are reported to even be as high as $164,000 annually. In addition to bonuses, these law firms also looked into other benefits such as increased paid time off as well as remote work.
Bonuses soared to as much as $140,000 last year for a senior associate, and they've kept coming in 2021, with a potential windfall of $164,000 on top of salary by year-end. Alongside the added cash, firms promised more time off and extended work-from-home arrangements, all part of an effort to retain and attract talent for what are often grueling 100-hour workweeks.
Another interesting approach to employee appreciation and retention by DLA Piper was a "one-week thank you" program.
DLA Piper, a global law firm with offices in more than 40 countries, offered its lawyers a "one-week thank you," allowing them to choose between one week's extra pay or a further week of holiday.
The law industry is seeing major changes throughout the pandemic when it comes to employee compensation. Big law firms are starting to realize the increasing value of employee retention, and are rewarding their employees more and more because of this.
Read the full story here.
For more Comp News, see our recent posts.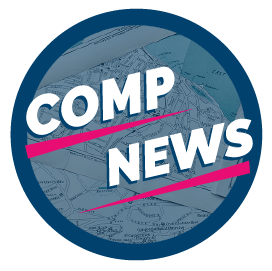 Comp News is brought to you by CompXL, the agile compensation software provider that enables mid- to large-size organizations to implement competitive compensation structures such as incentive pay and variable bonuses.