COMP NEWS – Las Vegas casino The Cosmopolitan rolled a pair of doubles for its staff: a $5,000 bonus for 5,000 of its employees.
The Cosmopolitan of Las Vegas surprised its more than 5,000 employees on Wednesday with a one-time $5,000 bonus.

The resort said it gave an "unprecedented" $27 million to its workers during a festive event that was capped off with a "climatic drumroll" and confetti when Cosmopolitan CEO Bill McBeath made the announcement. The event celebrated private equity firm's Blackstone's nearly decade-long ownership of the property, which is in the midst of being sold to MGM Resorts International and a real estate firm.
As companies struggle with talent retention and the rising cost of inflation, The Cosmopolitan's magnanimous move no doubt endeared itself to its large employee base.
A press release said that "tears and applause" filled the theater when the news broke. Also, the bonus arrives during a tight labor market where companies are trying to appease workers from looking elsewhere.

The Cosmopolitan, which opened in 2010, is one of the flashier, upscale resorts on the Strip. It quickly hit financial turmoil after it opened and was purchased by Blackstone in 2014 for $1.7 billion and spent about $500 million remodeling its more than 3,000 guest rooms, casino floors and common spaces with restaurants and bars.
The bonus, says one executive, is a sign of gratitude for the casino's hardworking staff.
"We know that none of that would have been possible without the hard work and dedication of the resort's amazing employees, and we are thrilled to recognize those contributions," said Tyler Henritze, head of strategic investments for Blackstone Real Estate, in a statement.
To read more about The Cosmopolitan's recent employee bonuses, click here.
For more Comp News, see our recent posts.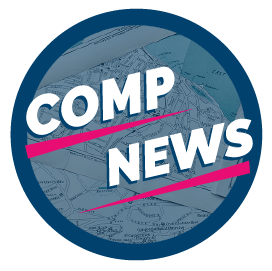 Comp News is brought to you by CompXL, the flexible compensation software provider that enables mid- to large-size organizations to implement competitive pay structures such as deferred cash compensation and employee bonus plans.