COMP NEWS- A new study shows that employees with low engagement during remote working are being terminated from their jobs.
Working virtually can come with a stiff price tag: Remote workers who fail to engage properly on Zoom and other video calls to the satisfaction of their employers can find themselves out of a job.

According to the results of a study released yesterday, 92% of U.S. executives said that employees who work remotely and frequently mute themselves or don't appear on camera during virtual meetings "probably don't have a long-term future at their companies."
According to the study, over 90% of company executives surveyed said that employees who work from home are at a disadvantage compared to employees who work remotely.
96% of executives said employees who primarily work virtually are at a disadvantage over those who work mostly in a brick-and mortar-office.
Most of the executives surveyed also claimed that this poor engagement from employees working remotely is harming overall business performance.
Nearly all (97%) executives said the lack of engagement in a virtual environment is bad for business across the board It can lead to slower skill development among employees, lack of collaboration across teams, and errors or mistakes that slip through the cracks because of a lack of virtual engagements, according to Vyopta.
Remote work is a relatively new trend among many businesses, and adjusting to this new work model can be a challenge for employers as well as employees. To ensure higher levels of engagement from employees working remotely, companies should begin to look into ways of incentivizing or encouraging engagement during virtual work.
To read more about the study on remote worker retention, click here.
For more Comp News, see our recent posts.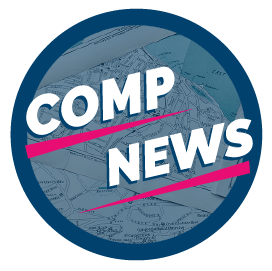 Comp News is brought to you by CompXL, the flexible compensation software provider that enables mid- to large-size organizations to implement competitive pay structures such as cash incentives and long-term incentive plans.