COMP News – A new survey by the Economic Roundtable says that many of Kroger's employees are struggling to afford food and rent.
Some 78% of workers at eight Kroger-owned grocery chains — including King Soopers, Ralphs, Food 4 Less and City Market — say they have "low" or "very low" food security, said the report from the Economic Roundtable, a Los Angeles-based nonprofit research group, and Occidental College.
The report itself included employees from the Southern California, Colorado, and Washington's Puget Sound region for a total of 10,200 complete responses. It was done at the request of local labor unions, United Food and Commercial Workers.
Forty-four percent of respondents said they could not pay their rent, while 36% worry about eviction, and 14% are experiencing homelessness or have experienced it in the past year. Nine in 10 workers said increases in food and rent costs had surpassed pay increases, and 67% said they didn't make enough money to afford basic monthly expenses.
Kroger issued a quick response and a survey report of their own in response to the report's findings.
"The implication by the Economic Roundtable that The Kroger Family of Companies does not care about the wellbeing of our associates and their families is patently untrue," Tim Massa, Kroger's senior vice president and chief people officer, said in the statement released with their report.
Kroger's report found that they pay their hourly workers an average wage of $18.27 per hour with an additional $5.61 in healthcare and retirement benefits paid out per hour.
Also of note, Kroger released information about an hourly wage increase they gave their employees last year, which raised their average hourly wage for their workers from $15 to $16.28 per hour or roughly an ~8% raise. A report by Brookings Institution found that many companies who raised wages this year had those gains wiped out due to inflation. And in Kroger's case, even with the raise but factoring in current inflation rates projecting roughly 7%, their workers only received a ~1% raise.
To read more about the survey on Kroger Employees struggling to eat, click here.
For more Comp News, see our recent posts.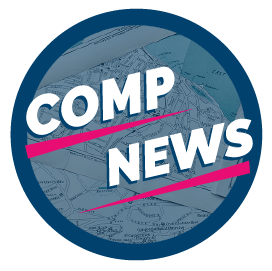 Comp News is brought to you by CompXL, the flexible compensation software provider that enables mid- to large-size organizations to implement competitive pay structures such as multi-factor bonuses and variable incentive pay.