COMP NEWS –  Kellogg's has been in an embattled state between its management and its union employees. Tensions reached a peak recently after union workers rejected a new contract offer from Kellogg. Kellogg, in response, proceeded in firing its striking workers by posting job openings to replace those workers.
The strike has reached national media attention, as well as attention from prominent politicians like Bernie Sanders and President Biden. President Biden released a statement saying:
""I am deeply troubled by reports of Kellogg's plans to permanently replace striking workers from the Bakery, Confectionery, Tobacco Workers and Grain Millers International during their ongoing collective bargaining negotiations."
Kellogg's put out a response to the coverage saying:
"(We have) no choice but to hire permanent replacement employees in positions vacated by striking workers." – BattleCreekEnquirer
And, in another statement Friday, when it learned the offer had been rejected said:
"We are ready, willing, and able to negotiate with the union; we have been from the start and we continue to be. We agree that this needs to be solved at the bargaining table. Our objective has been — and continues to be — to reach a fair agreement for our people." – BattleCreekEnquirer
The public response after Kellogg's posted 1,400 job openings to replace the striking workers has not been positive. Users on social media platforms bandied together in protest of Kellogg by hampering its hiring processes with fake applications.
A Reddit post in the r/antiwork subreddit mobilized users and called on them to spam the job application website of Kellogg with fake applications.

"Using the job posting links above, submit an application for one or more sites. When you apply, pretend you're a resident of one of the cities with a Kellogg strike (Omaha, Battle Creek, Lancaster, or Memphis) and make up an address and phone number using the zip codes and area codes listed below. This way they can't filter out our apps easily." They also told people to download a sample resume from Google images to use in the applications.
At one point, website traffic reached a volume high enough to crash the Kellogg's hiring site.
Public favor is unlikely to sway the other direction for Kellogg's at this point. Public perception shifted even further in the employees' favor once working conditions at some of the plants were publicly exposed.
Kevin Bradshaw, president of Kellogg's union, said "We worked through the pandemic, we had over a third of our plant that was infected or affected in some way by COVID-19, and we still showed up to work seven days a week, 12, 16 hours a day." – NPR
Throughout the backlash, Kellogg's has maintained that these new hiring posts are entirely legal.
Their spokesperson Kris Bahner, in an interview to NPR said "Because we have an obligation to our customers and consumers to continue to provide the cereals that they know and love …we are hiring permanent replacement employees in positions vacated by striking workers, as is permitted by law."  – NPR
President Biden continued to comment about the decision to replace its striking workers:
"Permanently replacing striking workers is an existential attack on the union and its members' jobs and livelihoods. I strongly support legislation that would ban that practice,"
This will be an ongoing story for the foreseeable future as the negotiations and strikes continue at the company.
To read more about Kellogg's strike woes here and here.
For more Comp News, see our recent posts.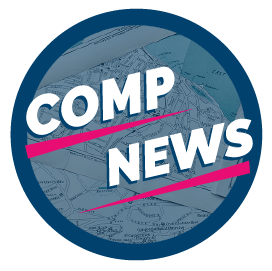 Comp News is brought to you by CompXL, the flexible compensation software provider that enables mid- to large-size organizations to implement competitive pay structures such as variable pay increases and multi-factors bonuses.