COMP NEWS – The most recent US Labor Department report has indicated that the labor market continues to recover, as jobless applications dropped to a new low since March of 2020.
The Labor Department reported that some 310,000 people filed initial unemployment claims last week, the lowest number since the pandemic began in March 2020. Another 96,000 people applied for Pandemic Unemployment Assistance, a special federal program for the self-employed and gig workers — the last week they were eligible for such support.
Claims have been dropping steadily, which is a key indicator that employers are holding onto employees once they get them. Even with this good news, the Delta variant continues to threaten economic stability.
Indeed, the Federal Reserve on Wednesday reported that U.S. economic activity "downshifted" in July and August, in part because of a pullback in dining out, travel and tourism related to concerns about the hyper-infectious Delta variant. And last month, hiring dropped in industries that require face-to-face contact, including restaurants and retail, the latest federal employment data show. 
While the August jobs report showed consistent improvement, some economists argue that the report was weaker than expected and should encourage government leaders to extend unemployment benefits.
This week, about 9 million people lost all their unemployment benefits with the expiration of two federal programs that covered gig workers and people who had been jobless for more than six months. An additional 2 million people have lost a $300-a-week federal supplement to state unemployment benefits.

The Biden administration does not plan to extend enhanced jobless benefits, and most states have declined to expand benefits on their own. A handful have issued one-time bonuses for certain workers. 

Many economists are concerned that the abrupt income cliff will lead millions to struggle and will drag down the recovery. When unemployment payments stop, consumer spending drops, the JPMorganChase Institute said in a research note.

"Unemployed workers face a tsunami of hardship and suffering that simply did not need to happen," Andrew Stettner, a senior fellow at the Century Foundation, said in a statement. "There is simply no justifiable explanation to end federal jobless benefits on the heels of a weaker-than-expected August jobs report and amid the Delta surge."
Read the full story here.
For more Comp News, see our recent posts.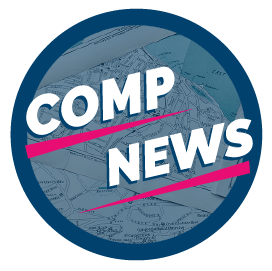 Comp News is brought to you by CompXL, the agile compensation software provider that enables mid- to large-size organizations to implement competitive compensation structures such as incentive pay and variable bonuses.