COMP NEWS – As changing laws and new worker perspectives influence the way employers approach pay transparency, some organizations reveal they're struggling to adapt.
Revealing starting salaries in job postings is starting to get messy for employers.

Just ask Hannah Williams, who launched a TikTok series asking strangers how much they get paid and is hearing from a lot of newly disgruntled workers.

"A lot of messages are about how their company just now started posting salary ranges since they are required by law, and they and their colleagues are finding out that the listing is for higher than what they're currently being paid," the 26-year-old said.

"Most of the time what happens is they go to their boss and their boss will basically just say 'there's nothing we can do. We have to have a higher salary because of inflation and it attracts better talent.'"

This employee-employer confrontation is not uncommon after a number of pay transparency laws were enacted this year. More than a third (36%) of 1,300 HR professionals surveyed by the Society for Human Resource Management (SHRM) said this change caused more current employees to ask about receiving a pay raise, the report found.
The study from SHRM found that a staggering 82% of workers are more likely to consider applying to a job when its pay range is listed in the posting. Almost three-fourths of employees are more trusting of organizations that provide pay ranges as well. However, pay transparency laws are also causing current employees to investigate their own compensation, leading to internal discontent when workers become discontent with their current pay.
While pay transparency affects the perceptions of more than three-quarters of American workers, less than half of organizations currently train their managers on pay communication.
"Eliminating wage gaps and achieving equal pay for equal work is heavily dependent on the presence of pay transparency," Kristen Shah,Indeed's career trends expert, told Yahoo Finance. "Not only does it provide job seekers with more control during negotiations, but it also holds employers accountable for any pay discrepancies that exist."

But in some cases, it appears that companies are ill-prepared for the fallout from these disclosures.

Nearly 1 in 5 organizations (19%) are posting salary ranges without confidence in how current employees will react, according to Payscale's recent "Compensation Best Practices Report." And less than half (49%) of organizations train managers on pay communications.
To read more about pay transparency and job posting laws, click here.
For more Comp News, see our recent posts.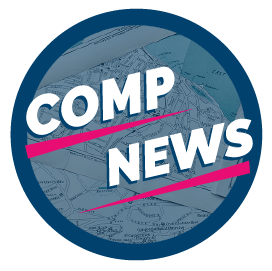 Comp News is brought to you by CompXL, the flexible compensation software provider that enables mid- to large-size organizations to implement competitive pay structures such as vested stock options and variable incentive pay.