COMP NEWS – There's a buffet of options for employment in Colorado. The problem? Not many people are grabbing a plate. The Colorado labor market is still struggling to find employees who will stay for the long haul.
Though Federal Unemployment Benefits end on September 4th for Coloradans, many businesses remain afraid that employment may not become easier after that date.
Companies continue to share their struggles over finding enough workers and the labor shortage is very real for many. While some blame the federal benefits for causing workers to stay unemployed, Michelle Vacha had another theory: Employees' work ethic has changed. They demand more because they have a lot of options in today's labor market.

"We're afraid to have any kind of corrective conversation because they could just leave," she said. "(Some employees) just wouldn't show up for work one day."
There's been much discussion on the mass exodus, and the subsequent surge of incentive compensation, in the restaurant and hospitality industries. But one other, lesser discussed industry that has been crippled from both COVID and the impact of recent labor crunches is dentistry.
The American Dental Association is reporting a shortage of hygienists, assistants and other dental office workers. A May poll by the organization found that 35.8% of dental practice owners are trying to hire an assistant, 28.8% need a hygienist and 26.5% need administrative staff. The majority said recruitment is extremely challenging.

Other private dental practices are offering hygienists significant raises and bonuses. On Friday, Indeed.com advertised several dental hygienist jobs with sign-on bonuses between $2,000 and $10,000.

As the worker shortage continues, wages for Coloradans have risen over the past year.
→ Average earnings for Colorado workers rose $1.33 an hour to $31.84, which is $1.30 higher than the national average for July, according to the latest business establishment survey by the U.S. Bureau of Labor Statistics. The average workweek for Colorado employees also increased to 33.9 hours in July from 33.2 hours over the past year.
Read the full story on Colorado's labor struggles here.
For more Comp News, see our recent posts.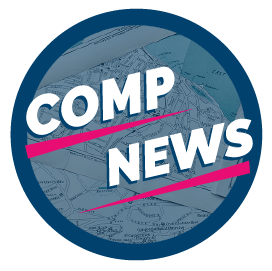 Comp News is brought to you by CompXL, the agile compensation software provider that enables mid- to large-size organizations to implement competitive compensation structures such as incentive compensation and variable pay.