COMP NEWS – Employers often face issues regarding pay equity when employees demand raises after receiving external offers. This is due to employers having to choose between matching the external offer or risk losing a talented employee. This effect has only been exacerbated by a blazing hot job market that encourages employees to see if they can be better compensated elsewhere.
"We all want pay equity, but at the same time, there's this tension, this market demand that is so real and is happening every day to our founders," said Katie Hughes, executive talent head of the venture capital firm General Catalyst. "How do they respond in a way that allows them to maintain the most competitive workforce?"

"To have one of your top engineers come back and re-trade two years in because they have a super competitive offer — it's really hard to manage, and I think we're seeing a decent amount of that because the market has changed so quickly," Hughes said.
As the hot job market encourages employees to change companies, employees with longer tenure can easily fall behind in regard to pay equity.
The big problem here: As the market encourages job-hopping with big pay increases, employees with long tenures may fall behind frequent job-hoppers in terms of pay.

Companies have a retention interest in correcting for pay equity across categories like role, level and location. Credit Karma overhauled its entire compensation system, which cost $15 million and resulted in raises for 98% of employeEs. Startups are generally spending fewer resources in auditing for pay equity specifically across demographics like gender, race and ethnicity, Raina said.
In the end, companies are faced with a dilemma when attempting to promote pay equity while also remaining competitive with the market. As salaries across the country continue to rise, companies will be challenged to develop compensation strategies that promote retention and equity.
To read more about factors disrupting pay equity, click here.
For more Comp News, see our recent posts.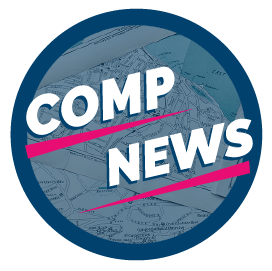 Comp News is brought to you by CompXL, the flexible compensation software provider that enables mid- to large-size organizations to implement competitive pay structures such as cash incentives and long-term incentive plans.