COMP NEWS – A software supply chain management company named Sonatype has laid off 14 percent of its workforce and followed up the unexpected cuts with a strong message – don't you dare talk to the press about this.
Software supply chain management biz Sonatype has laid off 14 percent of its global workforce, according to internal documents seen by The Register.

The job cuts, which started on Tuesday, hit about 100 people across Sonatype's sales, marketing, engineering, customer success and GA teams, according to an FAQ sent to employees this week marked "confidential." This includes workers in North and South America, Europe, and Asia-Pacific.

"This workforce restructure does not reflect systemic issues in our business, threats to our vision, or an absence of investment going forward," Sonatype president Alex Berry said in an email to staff and seen by The Register. 

"Rather, we made this decision in order to shape the organization needed for Sonatype to maximize our future potential and success in the marketplace," Berry wrote. "Going forward, alignment across teams will be essential to our success." 

While layoffs are never fun at any organization, and are happening around the IT industry right now, one person familiar with the situation at Sonatype told The Register the way upper management handled the cuts at the business "has been a total shit show, truly horrendous. No one had a clue, not even higher up engineering managers."
The layoffs came unexpectedly, with some employees who had been at Sonatype for several years being laid off by a sudden morning phone call with no prior notice. Even senior engineers weren't looped into the fold, allegedly causing internal havoc as teams were slashed without warning.
Sonatype, on the other hand, assured staff there would be no cuts, and then out of the blue gave employees strict instructions not to talk to the press and swung the ax, we're told by those familiar with the situation. It also did not put out any announcement of the cuts.

"Some folks have been here for four to five years and got a quick call in the morning before being let go without any prior notice," said one source, adding that during recent company-wide meetings, execs repeatedly told staff they have nothing to worry about. "Now everyone feels lied to and kept in the dark." 

In the FAQ sent to Sonatype employees who survived the cuts, management cited reasons for the layoffs that, by now, are all too familiar to anyone working in tech: external inflation, economic headwinds, customers' doing their own belt tightening, and an organizational structure with "unnecessary layers and top-heavy teams."

So Sonatype "flattened the organization," in a move that will "empower employees through improved speed of decision-making and greater opportunities to grow careers." Unless they are among the 14 percent, that is.

"Although we have taken steps over the past 18 months to try to avert a workforce reduction, we find that we must take this step to create a path to financial strength and resilience for the company," the document added.
To read more about Sonatrype's layoffs, click here.
For more Comp News, see our recent posts.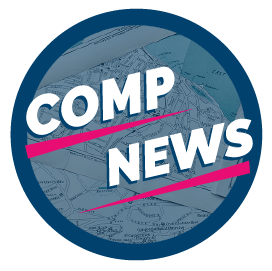 Comp News is brought to you by CompXL, the flexible compensation software provider that enables mid- to large-size organizations to implement competitive pay structures such as vested stock options and variable incentive pay.