COMP NEWS – The pandemic caused a noticeable migration within the United States and this is having an impact on inflation rates across the country. Intuitively, cities with the highest influx of people have seen the worst of the recent record inflation, while cities with diminishing populations have seen less of the effects.
Consumer prices rose faster last year in large U.S. metropolitan areas seeing an influx of new residents than in the nation overall, while inflation was milder in large coastal cities with less population growth.
The Atlanta area experienced the highest inflation rates in 2021 with inflation nearly 3% higher than the national average.
The Atlanta-Sandy Springs-Roswell area saw the highest inflation among metropolitan areas with more than 2.5 million people—9.8% for the 12 months through December, according to the Labor Department. Phoenix, St. Louis and Tampa also saw annual inflation rates higher than the 7% national rate in December.
In contrast, San Francisco experienced relatively low inflation, at an annual rate nearly 3% below the national average.
The San Francisco-Oakland-Hayward area, known as one of the country's most-expensive places to live, saw 4.2% inflation last year, the lowest of any of the 23 large metro areas for which the Labor Department publishes inflation data. Inflation also came in below the national rate in the New York City, Boston and Washington, D.C., metro areas.
When looking into population shifts amongst US cities, the clear correlation with inflation in 2021 becomes apparent.
The Atlanta and Houston metro areas gained nearly five new residents per thousand residents since March 2020, and Dallas gained almost a dozen per thousand, according to an analysis of domestic migration since the start of the pandemic by Moody's Analytics, Equifax and CreditForecast. San Francisco, by contrast, lost nearly 27 residents per thousand inhabitants. New York lost close to 20 per thousand, and the Washington, D.C., area lost more than a dozen per thousand.
To read more about Inflation rates across major metropolitan cities, click here.
For more Comp News, see our recent posts.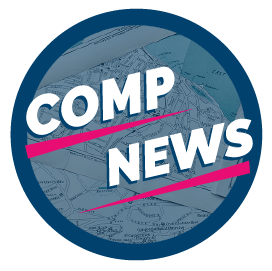 Comp News is brought to you by CompXL, the flexible compensation software provider that enables mid- to large-size organizations to implement competitive pay structures such as variable pay structures and multi-factor bonuses.